The Top 10 Joe Exotic music videos
Publish Date

Friday, 3 April 2020, 7:55AM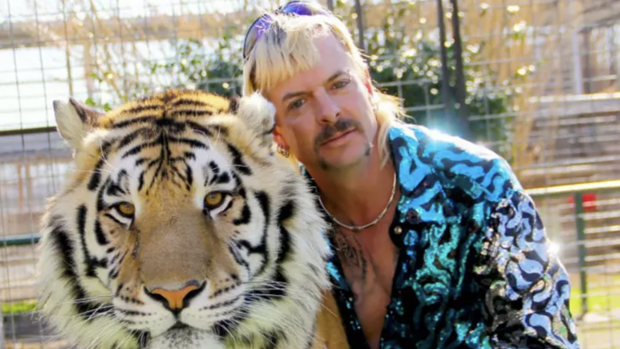 Tiger King not only introduced audiences to the dark world of private zoos, it gifted us the latest pop culture phenomenon: the one, the only, Joe Exotic — part-time zoo owner, part-time politician, and most importantly, part-time aspiring country star.
While Joe may not have actually sang the songs he took credit for singing — yes, he went all "Milli Vanilli" and used the voice of Washington state musicians Vince Johnson and Danny Clinton — he did create his now-viral music videos, which truthfully have become one of my favorite forms of comic relief amid the ongoing health crisis.
While I could say that watching the music videos has been "a surreal experience," I don't think that would do them justice. So, I'm leaving it to you to check out the 10 must-see Joe Exotic music videos for yourself.
1. "My First Love"

2. "I Can't Believe This Feeling"

3. "I Saw A Tiger"

4. "Pretty Woman Lover"

5. "GW and Me"

6. "This Is My Life"

7. "Do You Ever Wonder What Love Could Do?"

8. "Bring It On (Please Unite)"

9. "Because You Love Me"

10. "Here Kitty Kitty"

This article was first published on iheart.com and is republished here with permission