One 'Star Wars' actor wants to kill Baby Yoda
Publish Date

Wednesday, 18 December 2019, 8:29AM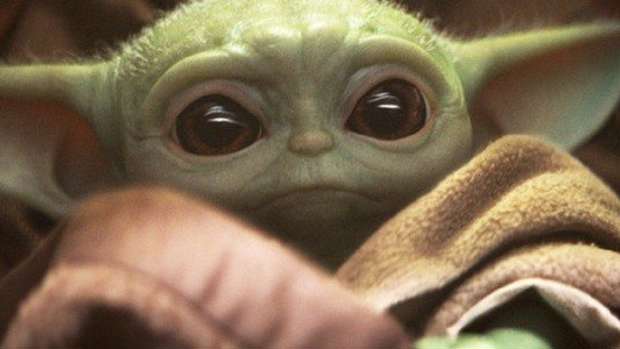 Oscar Isaac isn't "into the Baby Yoda thing".
The 40-year-old actor - who plays Poe Dameron in the 'Star Wars' sequel trilogy - has jokingly insisted he doesn't subscribe to the hype surrounding the youthful Yoda, who stars in the Disney+ TV series 'The Mandalorian'.
Speaking to news.com.au, Oscar quipped: "I'm not into the Baby Yoda thing. Kill it! Stamp it! Smoosh it!"
But Oscar's co-star John Boyega quickly leapt to the defence of Baby Yoga, describing him as "cute".
John replied: "Really?! He's so cute."
John also feels that his own 'Stars Wars' character, Finn, and Oscar's character have become "best mates" during the course of the sequel trilogy.
He explained: "They're best mates, aren't they? They're best friends, brothers now, especially in (episode) 'IX'. Between 'The Last Jedi' and 'The Rise of Skywalker', they've spent a lot of time with each other."
And Oscar quickly agreed with his co-star.
He said: "They've been in the most extreme situations together, they've bared their souls to one another, they've got a very intimate bond."
Meanwhile, John recently revealed that he and the rest of the cast of 'Star Wars' had a "big cry" on the last day of shooting on 'The Rise of Skywalker'.
The London-born actor - who stars in the new movie alongside the likes of Daisy Ridley, Adam Driver and Domhnall Gleeson - said: "We all had a big cry, for real.
"It's also got the feeling of joy and being thankful for you guys, for all the people who've been coming to see the films, in a time when it's harder and harder to get people out to the cinema. It's appreciated. It's a part of people's lives. To be one of the many faces of it is very cool.
"The feeling of seeing that 'Star Wars' logo coming out of the screen - it just reminds you of how you felt the first time you watched it. I'm happy to be one part of the jigsaw puzzle because it is frickin' massive. It's emotional."

This article was first published on BANG Showbiz and is republished here with permission.