James McOnie's special bond with Charlize Theron
Publish Date

Monday, 10 February 2020, 10:12AM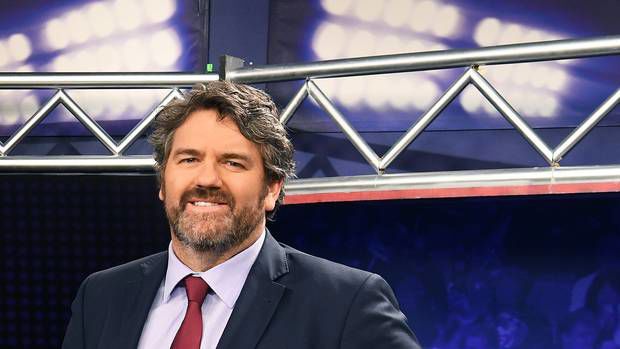 Each week the NZ Herald's entertainment team asks a different celebrity to share key moments in their life and career. Today, James McOnie.
My first job was… picking up hay in a place called Oparau, near Kawhia. I was 15 and I loved that job.
It taught me… that there are two brake pedals on a tractor, gloves are a good idea and that beer tastes better when you've earned it.
My big break came… when super-journo Paula Penfold asked me to be a "social commentator" on Breakfast on TV One back in 2002. I'd sit on the couch and talk about the news of the week. Co-host Kate Hawkesby was brilliant - she'd run with any gag.
The last job I quit was… working as a sports writer/sub-editor/film reviewer at the Sunday Star-Times in 2004. I immediately regretted it because the people were great, and I really missed the free movies. However, I'd worked there every Saturday for a long time and had missed plenty of club rugby games and friends' weddings - both equally important.
The most famous person I've ever met is… Well, I've played touch rugby with Taika Waititi (he's quite handy by the way), but I guess it's either Sandra Bullock or Charlize Theron. Charlize and I hit it off, I gave her a CD of New Zealand music, and she gave me twice the allocated time for the interview.
The best time I've had on set was… I remember the All Blacks had just lost a test match and we announced it as a state of emergency [on The Crowd Goes Wild], with camera operators running around in mock panic, lights flashing and sirens going off. That was a good day.
But the worst was… after the Christchurch mosque shootings.
My dream role would be… running a small business in the south of France or, failing that, coastal Waikato/King Country. Vive la difference!

This article was first published on nzherald.co.nz and is republished here with permission