Matt Heath: Great fun being a Kiwi in cricket-mad India
Publish Date

Monday, 28 May 2018, 8:29AM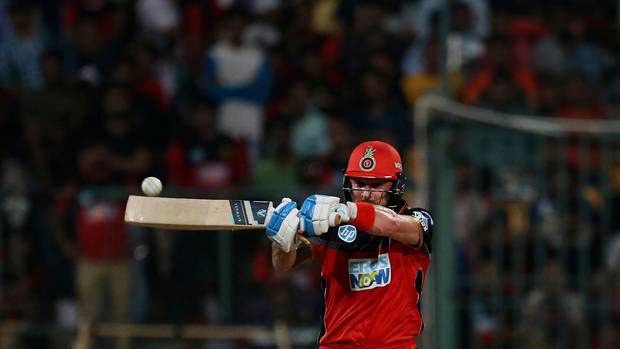 We Kiwis are useless in stadiums. We give it 20%. In India they give it 1 billion.
Myself, Arjun from Little India, Clint from Tauranga and my best mate G.Lane are here in Bangalore to see The Royal Challengers play The Sunrisers Hyderabad at M. Chinnaswamy Stadium. Great New Zealanders. RCB feature Brendon "Baz" McCullum. Tim "The Sexy Camel", Colin "The Minute Piece" De Grandhomme and Cory "Mills & Boon" Anderson coached by Daniel Vettori. Plus the super star of Hyderabad is our boy Kane "Steady the Ship" Williamson.
As luck would have it we're staying at the same hotel as the team. They're here to work of course. We here in a social capacity. So we leave them be - mostly. Bit of pesting poolside. That's it.
As a Kiwi in India you're completely blown away by the mass of humanity: 1.324 billion people - 331 times our population.
We should be insignificant. Yet we loom large here. Mainly because of our cricketers. The sport is like a religion and our tiny country has produced gods. Take Brendon McCullum. Born and raised on the rainy isolated streets of South Dunedin. A boy from the bottom of the world. Yet over here he can't leave the hotel without causing riots. A billion Indians know his face.
There's heavy security at the hotel. Armoured police cars, dogs checking cars for bombs. One morning Baz heads down to the restaurant. In seconds he's surrounded by 80 people. Highfalutin types grabbing him for selfies. He's super cool about it. But has to be rushed back upstairs. Dude can't even relax in his 5-star hotel. Crazy. Not that I actually saw that happen. Some guy at the rooftop bar told me about it.
Speaking of relaxing. The hotel has a luxurious pool. So I went for a swim with the biggest name in cricket Virat Kohli. Admittedly he didn't arrive with me. Didn't know who I was. Didn't talk to me. But still. It was just me and him at the pool at the time. So I'll take that as going for swim with the man.
Game day and we get the news it's all off. Mass controversy in the local elections. Signs flash "Indian democracy stolen" on the TV. Big angry crowds. Apparently the army can't protect both the game and deal with the political situation. It's gutting. We've come a long way for this. Then suddenly - it's back on. You get the feeling someone decided the game was more important.
There is no major event traffic plan at M. Chinnaswamy Stadium. I live next to Eden Park. For every match there are traffic barriers and dozens of safety staff just to help people happily amble in. In Bangalore it's every man for himself. It looks like a civil defence emergency at the gates of hell. Inside it's flash as hell. The stadium is completely decked out in RCB colours, giant banners of the players and the team coats of arms. Every single person violently waves a Royal Challengers flag. It's MLB times 10. The MC hypes the crowd into a raging night club frenzy. Singing "Go Go Royal Challengers, Play Bold, Royal Challengers". I was jumping up and down like a mad man and I hadn't even got a beer yet.
Colin De Grandhomme is on fire in the first innings. 40 off 17. But it's the great AB de Villiers who goes big and gets the team to 218. The second innings is all about the Kiwis. Kane effortlessly smashes 81. Pure class. Everything finds a gap. But when Kohli throws the ball to Tim Southee the crowd goes completely mental. Tens of thousands of locals chanting "when I say Tim, you say Southee". They love the handsome man from little Whangarei and he delivers for them. RCB win the game, the stadium explodes and 100 dudes jump up and down on top of us yelling Shane Bond Shane Bond at a friend who isn't Shane Bond.
Luckily our driver is still stuck at the drop-off point. So we jump in. By now we're getting the hang of things. So I buy 2000 rupees worth of roses from a guy in the middle of the road. The kid nearly fainted. Apparently it was a massive over-payment. Anyway we hang out of the van all the way home handing flowers to the locals. It's mine and G.Lane's big lubricated thank you to the wonderful people of Bangalore. What at team. What a town. What at night.
Back in my room I flick on the TV. Five channels of cricket. Mostly commentated by New Zealand's very own Danny Morrison. Go Kiwi.

This article was first published on nzherald.co.nz and is republished here with permission.