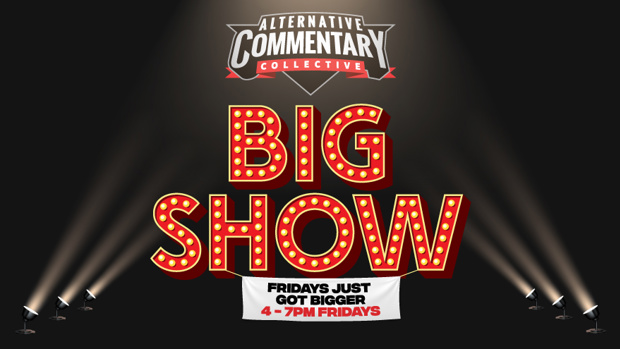 In 2015 the Alternative Commentary Collective commentated their first game of Cricket, revolutionising sports commentary as we knew it.
NOW we're stoked to bring you the Friday BIG show. It's a real BIG show.
4pm each and every Friday it's time to tune into Radio Hauraki as The ACC takeover to preview the weekend's sport and... no sporting action.
Featuring a revolving line up of Jason Hoyte, Ben Hurley, Mike Minogue, James McOnie, and G Lane
It's the Friday BIG show. Tune into Radio Hauraki every Friday from 4pm.
Latest from The Friday BIG Show