Radio Hauraki & Hilux Double Cab Chats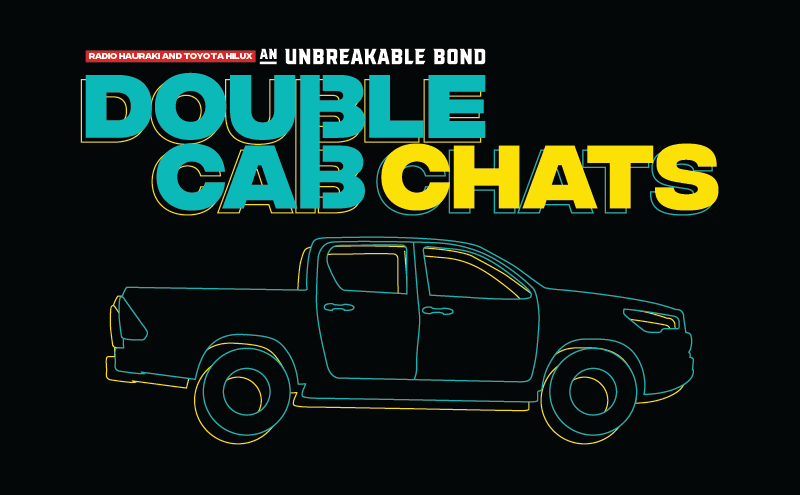 Two men, one truck it can only mean only one thing…'Hilux Double Cab Chats'….

Find out what these two specimens Matt and Jerry are up to as they discuss the hot topics from the backseat of a 2021 Hilux…

The Hilux has had a special bond with New Zealanders for over three decades. It's a bond that's as unbreakable as the ute itself.

Whether you're a Hunter, Gatherer, Adventurer, Farmer, Tradie, or Townie, the Hilux connects us all. It's the ute we've grown up with, and grown old with.

The new 2021 Hilux takes everything New Zealanders know and love about the Hilux and turns it up a notch.

Its bolder, tougher looking exterior is coupled with a beefed-up 2.8L turbo diesel engine and a 3500kg max braked tow rating. The powerful new Hilux doesn't compromise on interior comforts and technology either. In fact, it's Toyota's most technologically advanced ute ever.

Begin your unbreakable bond with the powerful new 2021 Hilux today.