Women In Coffin Comes 'Back To Life' At Her Own Wake
Publish Date

Tuesday, 13 June 2023, 3:32PM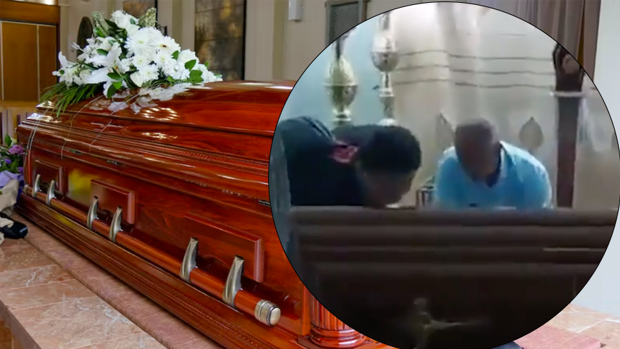 The mourners attending the funeral of an elderly Ecuadorian woman were taken aback when they discovered that she was still alive...
Bella Montoya, aged 76, was officially pronounced deceased last week due to a suspected stroke.
During her wake on Friday, after five hours had passed, family members preparing to change her attire for the burial were astonished to find her struggling to breathe.
Ms. Montoya has since been readmitted to the hospital, where she is receiving intensive care. The health ministry of Ecuador has formed a committee to investigate the incident.
According to a statement issued by the ministry, the woman experienced cardiorespiratory arrest, characterized by the loss of heart and lung function, and did not respond to resuscitation efforts.
The attending physician confirmed her passing.
Gilber Rodolfo Balberán Montoya, her son, was quoted by local media saying that his mother had been "admitted around 09:00, and at noon a doctor informed me that she had passed away."
Subsequently, Ms. Montoya was placed in a coffin and remained there for several hours until family members noticed her attempting to breathe.
A video circulated on social media, displaying her lying in an open casket and struggling to breathe while a group of people gathered around her.
Paramedics arrived and assessed Ms. Montoya before transferring her onto a stretcher and into an ambulance.
Currently, she is receiving intensive care in the same hospital where her death was initially declared by doctors.
Mr. Balberán expressed to the AFP news agency, "I am slowly comprehending what has occurred. Right now, I only pray for my mother's health to improve. I want her to be alive and beside me."
Warning, the video below main contain disturbing footage for some viewers.
Take your Radio, Podcasts and Music with you