Soccer players scores goal, jumps into crowd to kisses his BOFA wife, goal gets disallowed
Publish Date

Thursday, 29 August 2019, 10:43AM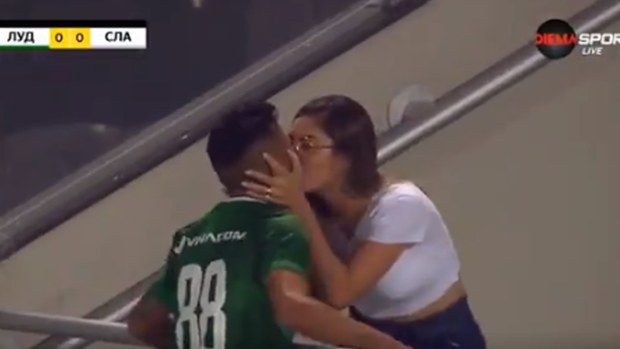 Well, this is awkward...

What better way to celebrate scoring a goal in Hungarian soccer, sorry, football than to jump into the crowd and kiss your breath of fresh air wife.
Although unfortunately for old mate Wanderson the goal was ruled offside... What makes it worse is there was no offside!

God, I hate soccer, sorry, football...