Matt Heath: What your pie choice says about you
Publish Date

Monday, 2 July 2018, 11:40AM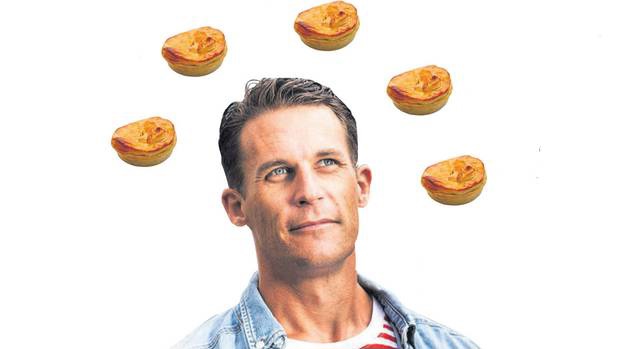 It's Beer and Pie July again. A time when New Zealanders come together and celebrate two of our favourite things — beers and pies.
Unlike other monthly causes Beer and Pie July isn't trying to fix you. It doesn't even have a charity involved. Beer and Pie July simply challengers Kiwis to have at least one beer and one pie every day for a month.
The tens of thousands who get on board each year do it for themselves because they deserve it. Because pies and beers are delicious. It's the rhyming month campaign with no strings attached.
Some believe that your 'go to' pie says a lot about who you are as a person. There's a list of traits associated with each flavour. To celebrate Beer and Pie July, I've decided to test this theory. I started close to home.
Jeremy Wells my co-host on the Matt and Jerry Breakfast Show on Radio Hauraki loves a potato top. He says "it covers off all the major food groups. Vegetables, meat and transphobic acids".
But what does that say about him? Well, according to the theory, potato top pie eaters enjoy a great year-round tan, can read an autocue reasonably well and often hover around on the front foot at the batting crease. Pretty accurate description of Wells.
Buoyed by that success I tried it out on a bunch of other notable Kiwis.
All Blacks captain Kieran Read is a steak n cheese guy. This suggests a no nonsense personality. Traits associated include relentless commitment, natural leadership abilities, boyish good looks and complete domination of the inside channel. Interestingly that's Minister of Finance Grant Robertson's fave pie too. Also a loose forward. The system works.
The lovely Toni Street's pie of choice is a mince and cheese. If that's you too you generally love babies. Which also works for Simon Bridges, another mince and cheese fan. Amazing.
Sky Sports commentator Scotty J Stevenson is on the cusp between steak and cheese and peppered steak. These people often know their code, look great in a suit and sport a pair of big friendly cow-like eyes with great lashes.
Originally posted on the Herald
Take your Radio, Podcasts and Music with you