Man's testicle 'exploded like volcano' after contracting rare disease
Publish Date

Monday, 8 January 2018, 3:57PM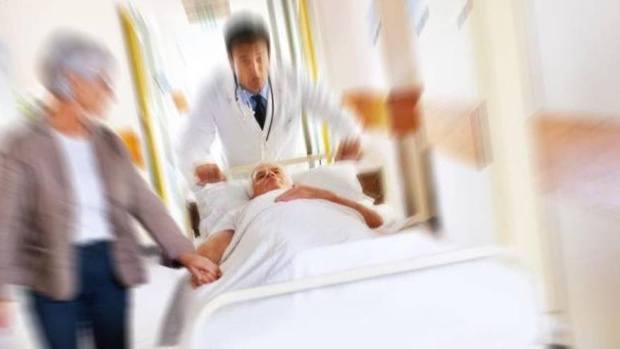 A man's exotic holiday has turned to sheer misery when his testicle "exploded like a volcano" after he contracted salmonella.
David Worsley caught African salmonella, a rare strain of infection that is confined to the genital area, while in Tunisia.
According to the Sun, the 59-year-old's testicles swelled to 10 times their normal size after returning home.
Unfortunately, his nightmare wasn't over after his testicle burst awhile having a bath.
Worsley told the Sun he thought he was going to die.
"I was told that I had a rare form of salmonella called African salmonella.
"After the holiday, my testicle had swollen to the size of a grapefruit and it was so heavy it was like it was made of glass.
"The pain was so bad I thought I was going to die.
"When it finally exploded I felt fantastic. It was such a relief."
According to Worsley, doctors told him the disease was highly contagious and that he wasn't allowed to sleep with his wife.
Before the explosion, Worsley could barely move and was in tears from the pain.
He also said the illness had damaged him psychologically and that he felt a "big part of being a man" had been gone.
The 59-year-old grandfather is now taking legal action against the holiday tour operator TUI.
Worsley fell ill at the Rui Marco Polo Hotel in Hammamet. Despite sickness and a high temperature, he alleges a TUI representative told him he just had sunstroke.
Worsley's lawyer, Hannah Crosby, told the Sun it is one of the worst "holidays from hell" she had ever seen.
TUI said it would be "inappropriate to comment" because of the legal proceedings.
African salmonella is a newer type of bacteria that are more resistant to antibiotics than regular salmonella.
It is also more likely to pass from the gut into the bloodstream and cause sepsis.
According to Dr Carol Cooper, it can be deadly, especially to older people.

This article was first published on nzherald.co.nz and is republished here with permission.
Take your Radio, Podcasts and Music with you