Stephen Hawking has died at the age of 76
Publish Date

Thursday, 15 March 2018, 10:36AM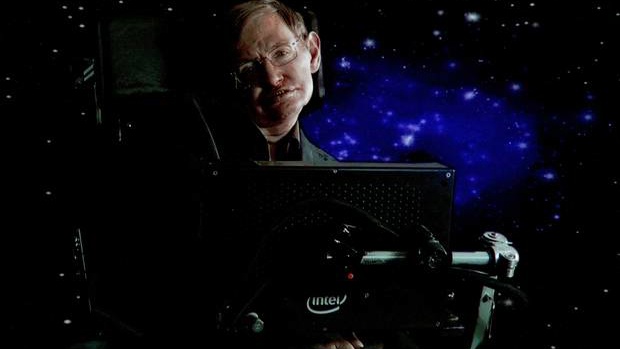 Stephen Hawking has died at the age of 76.
The world-famous physicist was told he had just two years to live at the age of 21 when he was diagnosed with Amyotrophic Lateral Sclerosis
(ALS) - also known as Lou Gehrig's disease - which confined him to a wheelchair and left him unable to speak except through a voice synthesiser.
And whilst Stephen managed to live much longer than his medically advised life expectancy, he finally lost his battle with his illness - which causes the death of neurons controlling voluntary muscles - during the early hours of Wednesday (14.03.18) morning.
His family said in a statement: "We are deeply saddened that our beloved father passed away today. He was a great scientist and an extraordinary man whose work and legacy will live on for many years.
His courage and persistence with his brilliance and humour inspired people across the world. He once said, 'It would not be much of a universe if it wasn't home to the people you love.'"
The scientist was best known for his work on black holes and relativity, and wrote several popular science books including 'A Brief History of Time', which explained the mysteries of the universe in basic terms and sold over 10 million copies worldwide.
Since the news of his passing, celebrities have already taken to social media to share their tributes to the famous physicist.
Katy Perry tweeted: "there's a big black hole in my heart hours before Pi day. Rest In Peace @Steven_Hawking... See you in the next (sic)"
And rock band Foo Fighters shared a famous quote from Stephen as they
wrote: "'Remember to look up at the stars and not down at your feet" - RIP Stephen Hawking you f***ing legend. (sic)"
Whist Neil deGrasse Tyson shared: "His passing has left an intellectual vacuum in his wake. But it's not empty. Think of it as a kind of vacuum energy permeating the fabric of spacetime that defies measure. Stephen Hawking, RIP 1942-2018. (sic)"
Stephen was portrayed on both film and television in recent years, by Oscar-winning actor Eddie Redmayne - who played the physicist in 2014 movie 'The Theory of Everything', which charted his rise to fame and relationship with his first wife, Jane - and by Benedict Cumberbatch in the 2004 TV movie 'Hawking'.

This article was first published on BANG Showbiz and is republished here with permission.



Take your Radio, Podcasts and Music with you