"Running of the Beers" student fundraiser canned
Publish Date

Friday, 28 September 2018, 10:21AM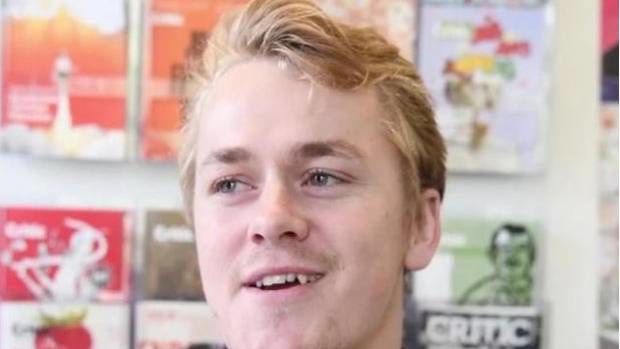 Dunedin police have put the kibosh on a student fundraiser, just over a week before the event was to be held, saying it promotes excessive drinking.
Organiser Joel MacManus had planned to run the second annual 'Running of the Beers' charity event on October 6 to raise money for the Mental Health Foundation.
It involved teams of two dressing up and running twice around Logan Park (about 5km) while carrying a box of beer or lemonade, and drinking them en route.
Those participating in last year's event included members of running clubs, but it was mainly supported by tertiary students, he said.
MacManus got the idea after seeing the German sport of Kastenlauf, or beer crate-running.
"It's for the students and people who want to have fun while also doing something for a good cause.''
MacManus, who is editor of student magazine Critic Te Arohi, said it was a personal project.
"The Mental Health Foundation is an organisation which means a lot to me.
"I think they do a lot of amazing work. I've seen their work and how much it benefits people.
"If we can simultaneously do something really fun, which I think everyone would be on board with, and raise money for charity - I just thought that would be amazing.''
Abour 200 people participated last year and raised about $900 for the charity, he said.
This year, about 300 people were expected to turn out and it was hoped $3000 could be raised.
However, Mr MacManus said police had called, asking him to cancel the event.
He was told no-one, for business purposes, could run any sort of promotion which encouraged excessive drinking.
"I'd hoped that we were going to be able to work with them [police].
"We could emphasise that everything was optional - you don't have to finish 12 beers, you could drink lemonade instead.
"The police basically weren't having a bar of it.''
MacManus had hoped it could become an annual charity event.
"I think it's really sad and I'm disappointed. It's saddening that they weren't willing to work with us, and that they felt they just needed to shut it down and prevent positive community events like this from happening.''
Alcohol Harm Prevention officer Sergeant Ian Paulin, of Dunedin, said he contacted MacManus last Friday to tell him the event breached section 237 of The Sale and Supply of Alcohol 2012.
"Consuming a box of beer between two people over a 5km run is encouraging excessive consumption, Sgt Paulin said.
"Last year the course was littered with vomit, a clear indication that this event contravenes the Act.''

This article was first published on nzherald.co.nz and is republished here with permission.