Major Incident After Shots Fired At Police In Central North Island
Publish Date

Wednesday, 19 August 2015, 9:46AM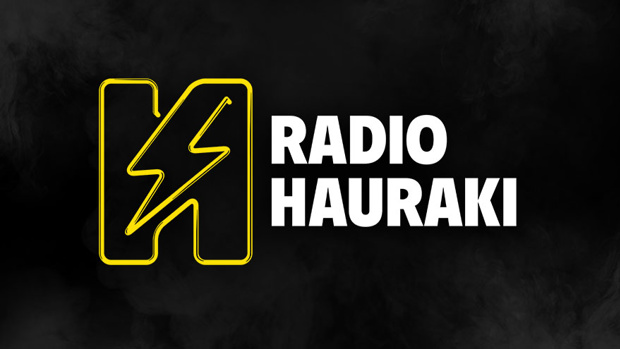 •2.30am: Two officers start chasing a car near Whanganui. Three men and two women inside.

•3.30am: The car rams the police car near Ohakune. Two shots fired at police, group drives off in the police car.

•7.51am: Police release statement warning of a major incident unfolding in Central North Island and warn people to stay indoors.

•8.30am: Parents asked to keep children at home today. Ruapehu College, Ohakune College, Ohakune Primary and Ohakune kindergarten, Raetihi Primary, Waiouru Primary, and National Park School are closed. In some cases, where students have already arrived, the schools have gone into lockdown.

•8.37am: Police say they will hold a press conference in Palmerston North at 10.30am.

•Prime Suspect: Dolphy Kohu, who in 2013 was jailed for firing a shotgun at a Whaganui family the year before. He was caught after six weeks on the run.
A group of armed fugitives are being hunted in a major police operation in the central North Island.
Three men and "around" two women are on the run after ramming a pursuing police car, shooting at the two occupants at close range then fleeing in the police vehicle.
One of the prime suspects is Dolphy Kohu, who in 2013 was jailed for firing a shotgun at a Whanganui family the year before. He was caught after six weeks on the run.
Police cordons are in place. The Armed Offenders Squad has been deployed, with aerial support from Auckland's Eagle helicopter.
It's understood that all officers have been told they should not be alone or unarmed.
The drama began about 2.30am today when two officers got involved in a pursuit near Whanganui.
The car they were chasing rammed the police car near Ohakune about 3.30am. One of the people in the car fired twice at the officers. The group then drove off in the police car, which has since been recovered.
Police warn the suspects are considered armed and dangerous and should not be approached. Locals should consider staying indoors and parents should consider keeping their children home from schools in the Ohakune, Waiouru and Raetihi region.
The officers who were shot at are shaken but are unhurt.
An employee at the Raetihi Caltex petrol station said the town was swarming with police earlier this morning.
"You wouldn't be able to sneak into town or out of town."
She understood the police car was found on a back road east of the township.
It's thought police believe the fugitives are no longer in Raetihi.
A Raetihi woman, who did not want to be named, said she hadn't seen anything, but had been told by a truck driver who had travelled "up the Parapara" - Parapara Rd, between Raetihi and Whanganui he'd been stopped by police on the way.
"He heard someone had driven up from Whanganui and shot at a police officer."
A local mum said she had been told by Raetihi school not to bring in her kids today. A woman from Ruapehu College confirmed the school was on lockdown and said no students were present.
Raetahi Primary School principal Nuku Wallace said his school is closed today, as are others in the area.
"At the moment we've advised all staff and all people to stay home and lock their doors while they try to find the people that they are hunting for."
The school has 212 pupils up to year eight.
Some didn't hear the news and have come into school, where Mr Wallace said a skeleton staff would keep them safe.
The school was in "lockdown" mode and pupils that had turned up would be in a room not visible from the outside.
Pupils come to the school from across the wider area.
"All roads are blocked by police cars this morning and they turned a lot of the buses around," Mr Wallace said.
"We're feeling pretty good. We've been in contact with police and they don't think we're a direct threat at the moment. They think they've got them cornered in Ohakune - tied down in that area."
Two of the school's parents were in the police and they were giving the school updates too.
"We would know if we were faced with an imminent threat."
Ohakune Primary School and Ohakune Kindergarten are also on lockdown. Parents have been advised to keep their kids at home, and will be updated with text messages from the school.
National Park School is also closed for the day.
A woman at The Ohakune Court motel, who asked not to be named, said a school group was staying there, but the teenagers won't be venturing out today.
"We also run a mountain biking business and we're not taking people out today. It's going to be a quiet day I think.
"Everyone's being pretty cautious about it and respecting the advice of staying indoors."
Geoff Anderson of Peak FM in Raetihi said this morning school buses were turned around and children were dropped back off where they had been picked up.
He said the police operation now seemed to be concentrated on the Ohakune and Waioru area, where businesses had been told to stay shut.
Businesses in Raetihi were open, but Mr Anderson said he had his door locked just to be safe. He said the area was quieter than usual, but there was no longer much of a police presence in the town.
Prime suspect has previous convictions
Today's early morning incident resembles Kohu's previous crimes.
On March 22, 2012, Kohu aimed and fired a shotgun at a family gathered in Aramoho, near Whanganui.
He fired one final shot into the air and took off, leaving one victim with shotgun pellets embedded in his skin.
Kohu spent the next six weeks on the run from police before he was eventually arrested in Wellington.
When the offending occurred he was on parole after serving a three year prison sentence for the aggravated robbery of a Whanganui dairy.
At the time of sentencing, on March 5 2013, Judge Cameron said brandishing and discharging a firearm in a public place needed to be met by a stern response from the courts, "even more so when it's pointed directly at people".
Kohu was sentenced to two years and six months in prison - meaning if he served his full sentence he would only recently been released before today's incident.

NZ Herald
Take your Radio, Podcasts and Music with you