Cadbury owner now shrinking Jet Planes & Wine Gums
Publish Date

Wednesday, 13 February 2019, 10:52AM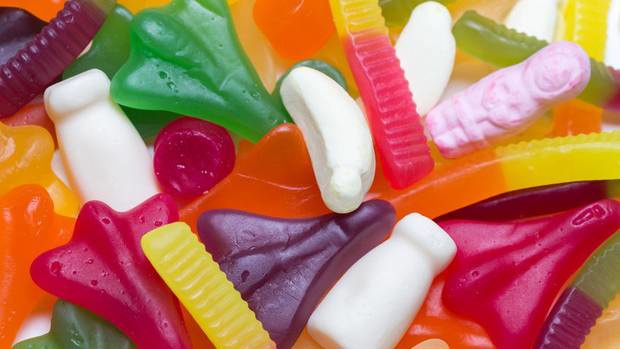 First Cadbury cut the size of its family chocolate block, now family favourites like Jet Planes are also getting the chop.
Following news that Cadbury would be dropping the size of its family chocolate block, it has now been revealed that lolly packets are also in for a chop.
Stuff reported today that Pascall lolly packets, including Jet Planes, Wine Gums and Jubes have all been cut from 240g to 180g packets.
The Countdown online shopping service shows the new 180g packets for these products selling at $2.79.
The larger packet used to retail for $3.29.
Interestingly, the online images for Wine Gums and Jet Planes have not yet been updated on the website.
Both Pascall and Cadbury are owned by Mondelez.
Rohin Rosman, Marketing Director for Pascall, said in a statement:
"In recent months, Pascall lovers have told us they'd prefer their favourite lollies to be available at a lower price, so we've reduced the recommended retail price and size to make a bag of Pascall lollies more affordable," Rosman said.
"The changes mean Pascall bags are available at a recommended retail price Kiwis have told us they prefer, with some lollies having the same or lower recommended retail price per gram including Pineapple Lumps, Eskimos and Marshmallows, while others are slightly higher," he said.

"While we do suggest a recommended retail price, we don't set prices; these can vary by retailer and store."
This follows a move in early February that saw announce the reduction of its standard dairy milk blocks from 200g to 180g.
Cadbury announced the change via a Facebook post that explained the company had decided to reduce the size of the blocks rather than increase the price.
The company said that the recipe would remain unchanged.
Earlier this year, the company also provoked Kiwi outrage - or perhaps heartbreak - in changing the design of its popular marshmallow eggs.
What was previously a whole chocolate marshmallow egg with flavouring on each side has now been cut down the middle with the treat to be sold as a half egg shape.
All in all, it's been a bad start to the year for Kiwis with a sweet tooth.

This article was first published on nzherald.co.nz and is republished here with permission.
Take your Radio, Podcasts and Music with you