The story behind Gorillaz' latest album
Publish Date

Monday, 2 July 2018, 12:48PM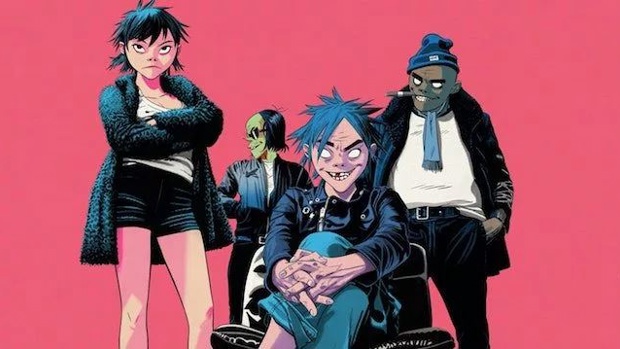 UPROXX recently, sat down with Gorillaz animated singer 2-D for a lively chat about The Now Now and how it all came together.
What made you want to get back into the studio so quickly after the release of Humanz?
I just woke up and felt this energy inside me, like I'm a meteor from outer space exploding into a million bits in the Earth's atmosphere and sprinkling down my funky space juice onto all of humanity. (Russel told me to say that last bit and I might have got it wrong).
What was it like to work with Snoop Dogg on the song "Hollywood"
He's a fan of my work, and we're now super close showbiz buddies. We even have our own secret handshake. I hold my hand up like I'm going in for a high five, and he punches me. We're tight.
What is the meaning behind the name The Now Now?
It's not always a good idea to look behind things. I learned that when I looked behind Murdoc's cupboard and found a gateway to hell. Which was scary, although the flames make it quite good for drying towels. But the point is, The Now Now isn't about looking behind, because behind is the past, and this is the Now Now, not the Then Then.
There are far fewer guest features on this record than on your last one, was that a conscious decision or a more natural thing?
All my decisions are conscious, even when I'm asleep. That's how woke I am.
What are some of the overall themes you're exploring this go-around?
Blackness. With a hint of mauve.
There seems to be more singing on this record than earlier releases, how did it feel to lend more vocals to this project?
It allowed me to grow as an artist. I measured myself and I'm approximately 14 cm taller than I used to be. Although Noodle reckons it might be the roller skates.
How has the reception been for the new songs in a live environment thus far?
A lot of cheering, some crying. There was a small group of hecklers shouting 'Free Murdoc', but Russ had them rounded up and driven off in a van. I've got more important causes to worry about than Murdoc's freedom, like saving Wales and smashing the cistern.
What does the future hold for Gorillaz?
The future holds a big sign saying 'Gorillaz, this way.' And I'm gonna follow that sign and find out what the future holds for us. I hope it's not another sign.
Take your Radio, Podcasts and Music with you