The Killers Play Wales: People Were Urinating Everywhere
Publish Date

Thursday, 28 June 2018, 10:16AM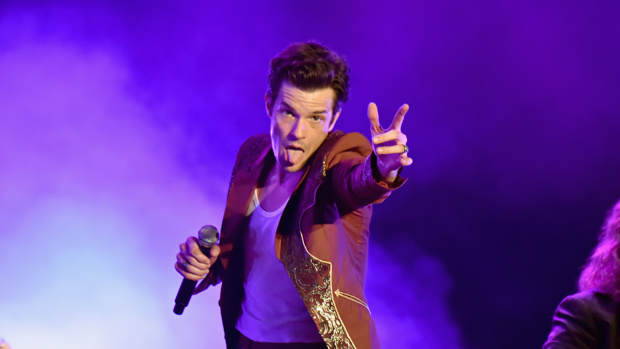 Are we human? Or are we pisser? Sadly, too many fans at a recent Killers show had to answer this question for themselves.
On Saturday night, the Killers played a much-anticipated show at the Liberty Stadium, in the Welsh city of Swansea. Fans who had seats in the stadium levels had no problems. They could use bathrooms like regular people. They could have piss and be a pisser. But fans down on the field level were not so lucky.
WalesOnline reports that the stadium only had port-a-potties outside the stadium. That meant that fans had to leave the stadium, wait in line, and then come back in if they had to piss mid-show — an ordeal that could take up to 45 minutes.
One fan named Sam Jones had this to say: "I was furious. I missed the first three songs because I was queuing for an hour to use the loo. A lot of the women in the queue were furious, saying they had basically spent £65 for a wee!"
Because of adverse pissing conditions, many fans skipped the line and just pissed up against a fence instead. James Hall, another fan, says, "People were urinating everywhere. I complained to the stewards but there was nothing they could do. We couldn't have a drink after seeing all this because I was with three women who didn't want to pee up against a fence. Neither did I."

Take your Radio, Podcasts and Music with you