Shaq may step back into the wrestling ring
Publish Date

Tuesday, 3 July 2018, 9:50AM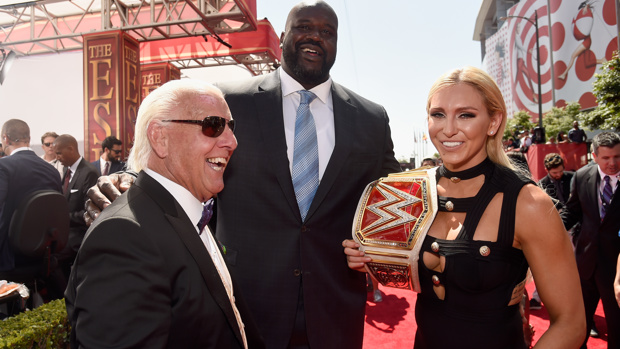 Apparently, Vince McMahon's dream WrestleMania match of Shaquille O'Neal against the Big Show could still happen.
A lengthy build to a WrestleMania 33 match between the two led to no payoff, with Shaq staying out of the spotlight and Big Show seemingly ending his 'Mania career with an unceremonious elimination from the Andre the Giant Memorial Battle Royal.
Big Show was set to hang up his boots in the year following WrestleMania 33, but reversed course after having hip surgery and signing a new multi-year deal with the company. Following that announcement, and fresh off the debut of his new movie, Uncle Drew, Shaq jumpstarted talk of simply moving their rumoured match to WrestleMania 35 in New York.
"Next April? Well, I got a little time to get these back [biceps] up," Shaq said, in an interview. "You ready for that Big Show? I don't think you are baby. Oh can't squeeze that. Can't squeeze a rock can you? I'll think about it." 
Shortly after WrestleMania, Shaq said there was too much waffling from WWE, with a one-on-one tilt, then a six-man tag, then the company cancelling the match altogether before trying to put it back together that led to him ultimately bailing from the show.
Big Show was scheduled to return to the ring at the Greatest Royal Rumble, before an infection from his hip surgery slowed his recovery.
Take your Radio, Podcasts and Music with you