Russia names US movie star Steven Seagal a special envoy to US
Publish Date

Tuesday, 7 August 2018, 9:08AM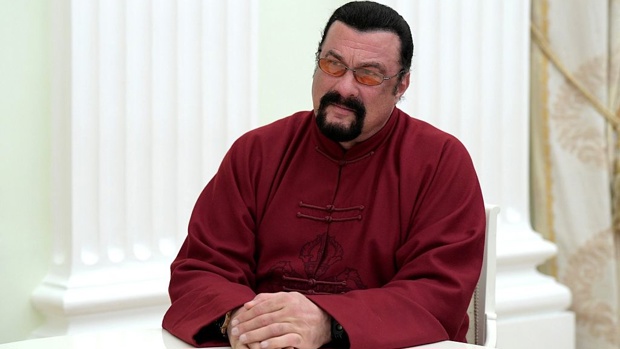 Steven Seagal has been made a special Russia-US envoy.
The 66-year-old actor - who was given Russian citizenship in 2016 and a close friend of the country's president Vladimir Putin - will "facilitate relations" between the two countries in humanitarian areas.
A statement issued by Russia's Foreign Ministry announced: "Steven Seagal was appointed as the Russian Foreign Ministry's special representative for Russian-US humanitarian ties.
"The task is to facilitate relations between Russia and the United States in the humanitarian field, including cooperation in culture, arts, public and youth exchanges, and so on."
The 'Under Seige' actor's position is public and he won't be paid for the role.
The ministry continued: "It is the case when people's diplomacy meets halfway traditional diplomacy.
"As for international practice, you can draw a parallel with the functions of United Nations Goodwill Ambassadors."
Seagal feels "deeply humbled and honoured" to have been given his new position.
He tweeted: "I am deeply humbled and honoured to have been appointed as a special representative of the Russian Foreign Ministry in charge of Russian and American Humanitarian ties.
"I hope we can strive for peace, harmony and positive results in the world. I take this honour very seriously."
The 'Above the Law' actor has previously praised President Putin as a "great world leader" and "brilliant tactician" and defended him against allegations of meddling in elections in the US.
He said: "For anyone to think that Vladimir Putin had anything to do with fixing the elections, or even that the Russians have that kind of technology, is stupid.
"And this kind of propaganda is really a diversion ... so that the people in the United States of America won't really see what's happening."

This article was first published on BANG Showbiz and is republished here with permission.
Take your Radio, Podcasts and Music with you