Kit Harington "almost died" as a child
Publish Date

Monday, 1 October 2018, 8:49AM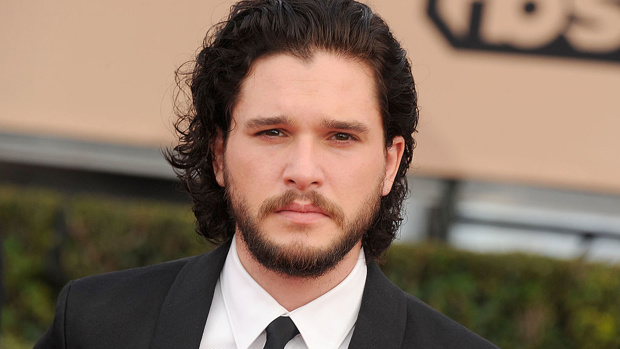 Kit Harington got into difficulties in the water when he was just four year old but was rescued just "seconds" before it was too late.
He recalled: "Once, I nearly drowned in a swimming pool. When I was four. I was seconds away from death, apparently."
The 31-year-old actor - who is married to his former 'Game of Thrones' co-star Rose Leslie - used to have a volatile relationship with his older brother and joked his career stems from the way he used to be able to get his sibling into trouble very easily when they were young.
Discussing the sibling rivalry in his new play 'True West' - in which he stars on London's West End alongside Johnny Flynn - he told the Sunday Times Culture magazine: "My older brother will find this play hilarious, because he used to kick the s**t out of me.
"We're very, very close, but we fought when we were younger. There's something in this play that appeals to that side of me and my brother's relationship, way back when. We were quite competitive.
"I won't tell you what my brother used to do to me, because it was horrible...
"Actually, my brother attributes my whole career to the fact that I learnt to play at crying early on, being a little s**t. He didn't actually have to beat the c**p out of me to get into trouble."
After years of starring as Jon Snow on 'Game of Thrones', Kit is delighted to be returning to the stage.
He said: "I've just worked in television for nine years.
"There is always an appeal to doing theatre for me. There never won't be.
"[Johnny and I] were saying over lunch how we were both taken to the theatre constantly as kids. It really is bred into you as an English actor, this love."

This article was first published on BANG Showbiz and is republished here with permission.
Take your Radio, Podcasts and Music with you