Jim Carrey thinks he's just an "idea" and not a real person
Publish Date

Saturday, 20 January 2018, 9:35AM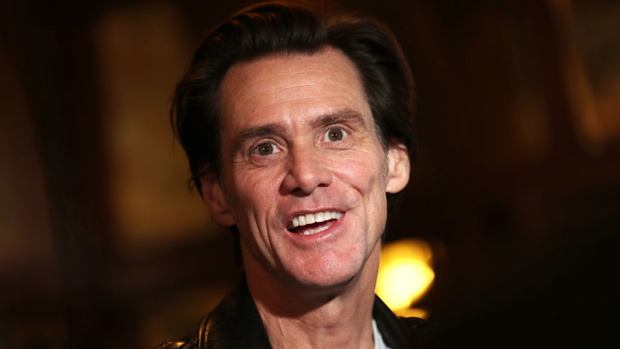 Jim Carrey thinks he's just an "idea" and not a real person.
The 'Dumb and Dumber' actor has claimed to have undergone an "awakening" that has left him with an "awareness of a lack of self".
Jim, 56, explained that after playing entertainer Andy Kaufman in the 1999 film 'Man on the Moon', he became lost in the character - and when filming was over, Jim felt he had forgotten who he was and became depressed.
The Hollywood star said: "It took me a while and I was depressed going back into my concerns and my politics. But there was a shift that had already happened. And the shift was, 'Wait a second. If I can put Jim Carrey aside for four months, who is Jim Carrey? Who the hell is that?'...
"I know now he does not really exist. He's ideas ...
"Jim Carrey was an idea my parents gave me. Irish-Scottish-French was an idea I was given. Canadian was an idea that I was given. I had a hockey team and a religion and all of these things that cobble together into this kind of Frankenstein monster, this representation. It's like an avatar. These are all the things I am.
"You are not an actor, or a lawyer. No one is a lawyer. There are lawyers, law is practised, but no one is a lawyer. There is no one, in fact, there."
Jim, who has previously spoken about his battle with depression, confessed that his current state of mind was prompted by his struggle to find happiness.
He told The Talks: "I guess just getting to the place where you have everything everybody has ever desired and realising you are still unhappy. And that you can still be unhappy is a shock when you have accomplished everything you ever dreamt of and more and then you realise, 'My gosh, it's not about this.' And I wish for everyone to be able to accomplish those things so they can see that."
Jim has endured a turbulent few years in his personal life, which included the death of former girlfriend Cathriona White, who took an overdose of prescription drugs.
Reflecting on his recent troubles, Jim shared: "I have gone through some really tough times in the last few years and I would not wish them on anybody, but my God, my understanding of life and what is real and what is not real has expanded exponentially because of that.
This article was first published on BANG Showbiz and is republished here with permission.


Take your Radio, Podcasts and Music with you