Jean-Claude Van Damme believes you can feel emotions through plasma TVs
Publish Date

Saturday, 20 January 2018, 9:32AM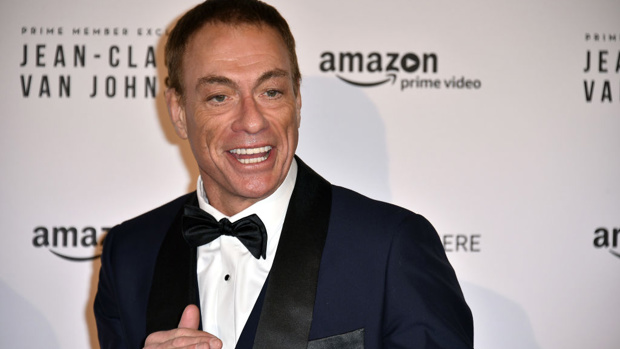 Jean-Claude Van Damme believes you can feel emotions through plasma TV screens.
The 57-year-old action star plays a fictionalised version if himself in TV comedy 'Jean-Claude Van Johnson', which Amazon has just announced it is cancelling.
Van Damme - aka The Muscles From Brussels - told The Guardian newspaper, in an interview given before the cancellation was announced, that he feels he  can transmit his love to fans through plasma.
He said:  "I'm very close to people from nature ... We know about plasma, the existence of plasma, right? Even love can be felt through plasma, and also electromagnetic navigates through plasma. So when you're in a movie or on TV and you show the people what you are, it goes even through the screen."
The 'JCVD' star also revealed the secret to his well-built physique.
Van Damme claimed that anyone could create the illusion of a bigger torso, simply by standing with their wrists facing forwards, instead of by their sides.
He said: "All you have to do is turn your wrists out. Do it for five minutes a day. It automatically straightens your back. Do it 365 days a year and you open your cage, so the heart has less to pump. This is very important. Wow, the first impression you'll create."
And the action star confessed he isn't as rich as people might think.
He said: "You know, you make much less money as an actor than in real estate. Trust me. They always talk about actors, private jets ..."
Asked if he made money from his successful films in the 90s, Van Damme replied: "Yeeeeeeah. I really ... I messed up on that one."

This article was first published on BANG Showbiz and is republished here with permission.

Take your Radio, Podcasts and Music with you