Heath Ledger's father still thinks about his late son every day
Publish Date

Monday, 15 January 2018, 11:07AM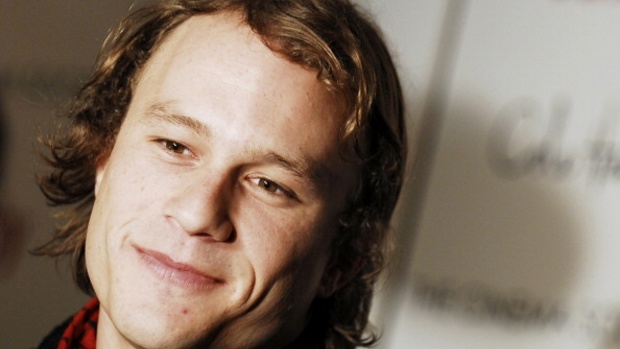 Heath Ledger's father has admitted he still thinks about his late son every day.
The iconic actor tragically passed away in January 2008 when he was just 28 years old after suffering cardiac arrest brought on by prescription drug intoxication, and although this month marks a decade since 'The Dark Knight' star's death, the memory is still fresh in the minds of his family.
His dad Kim said: "That kind of memory doesn't go away."
In memory of his passing, Heath's family set up The Heath Ledger Scholarship, which helps kickstart the careers of aspiring actors in Australia.
And whilst accepting a GQ award for his work on the scholarship, Kim said he was thankful to the industry for the kindness and assistance they showed Heath.
He is quoted by the Daily Mail newspaper as saying: "In an industry that's so tough, so demanding, and in some cases, so devastating [it was] the underlying kindness, assistance and help that Heath had given … This award has gone a long way to mimic what Heath did."
It isn't the first time Heath's family have spoken about him since his passing, as Kim previously admitted it feels as though the actor is "still around every day".
He said: "He gave us a lot of love as an individual, he was an amazing young guy. He loved his family and his friends and we loved him right back. We still feel like he's around us every single day."
Heath left behind a daughter, Matilda, whom he had with his ex-wife Michelle Williams, and the actress previously claimed it "won't ever be right" for her to raise her 12-year-old daughter - who was just two at the time of Heath's passing - without her father.
She said: "In all honesty, for pretty much everything else, I feel like I'm a believer in not fighting circumstances, accepting where you are and where you've been. 
"In pretty much all senses but one, I would be able to go totally down that line of thinking were it not for Matilda not have her dad. 
"You know, that's just that something doesn't ... I mean, it just won't ever be right."

This article was first published on BANG Showbiz and is republished here with permission.



Take your Radio, Podcasts and Music with you