Hank Azaria is "willing to step aside" from voicing Apu
Publish Date

Thursday, 26 April 2018, 9:12AM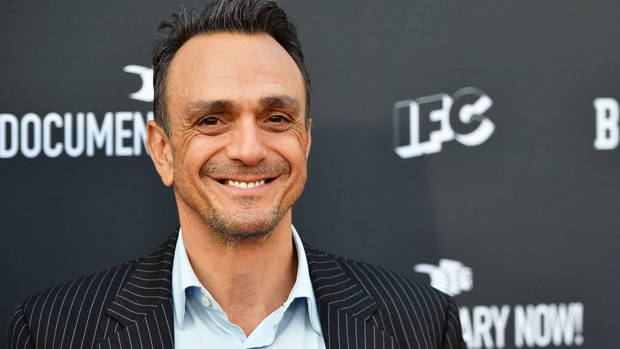 Hank Azaria is "willing to step aside" from voicing Apu Nahasapeemapetilon on 'The Simpsons'.
The 54-year-old actor has voiced the Kwik-E-Mart owner since 1989 but after allegations were made that the character is racist and perpetuates harmful stereotypes, Hank has called for more diversity in the writers' room and if it is deemed a "new direction" is needed for the popular shopkeeper, he's more than "happy" to walk away.
He said: "I've given this a lot of thought--really a lot of thought--and, as I say, my eyes have been opened.
"I think the most important thing is we have to listen to South Asian people, Indian people in this country, when they talk about what they feel and how they think about this character, and what their American experience of it has been.
"As you know in television terms, listening to voices means inclusion in the writers' room. I really want to see Indian, South Asian writers in the writers' room--not in a token way--but genuinely informing whatever new direction this character may take, including how it is voiced or not voiced.
"I'm perfectly willing and happy to step aside or help transition it into something new. I really hope that's what The Simpsons does. It just not only makes sense, but it just feels like the right thing to do, to me."
And Hank admitted it has made him feel "sad" that his portrayal of Apu has brought "pain and suffering" to others.
Speaking on 'The Late Show', he told host Stephen Colbert: "You know, the idea that anybody who is young or old, past or present, was bullied or teased based on the character of Apu, it just really makes me sad. It certainly was not my intention.
"I wanted to bring laughter and joy with this character. The idea that it's brought pain and suffering - in any way - that is used to marginalise people, it is upsetting. Genuinely."
The show recently faced further criticism for its episode 'No Good Read Goes Unpunished', which referenced the backlash against Apu's characterisation by panning to a photo of him after Marge Simpson read a book to Lisa Simpson, which had been changed from its original printing and her daughter said: "Something that started decades ago and was applauded and inoffensive is now politically incorrect. What can you do?"
And Hank has seemingly distanced himself from the episode.
After Stephen said the response had "upset a lot of people", he said: "I had nothing to do with the writing or voicing. Apu doesn't speak in that segment. It was a late addition that I saw right around the same time that everybody else in America did. So, I didn't know it was going to be in it until I saw it. I think that if anybody came away from that segment feeling that they should lighten up or take a joke better or grow a thicker skin or toughen up...yeah, that's certainly not the way I feel about it. And that is definitely not the message that I want to send."
After the interview aired on Tuesday (24.04.18), documentary maker Hari Kondabolu - whose film 'The Problem with Apu' triggered the backlash - reached out to thank Hank for his comments.
He posted: "Thank you, @HankAzaria. I appreciate what you said & how you said it. (sic)"

This article was first published on BANG Showbiz and is republished here with permission.
Take your Radio, Podcasts and Music with you