Emilia Clarke has got three dragons tattooed on her wrist
Publish Date

Friday, 21 September 2018, 9:08AM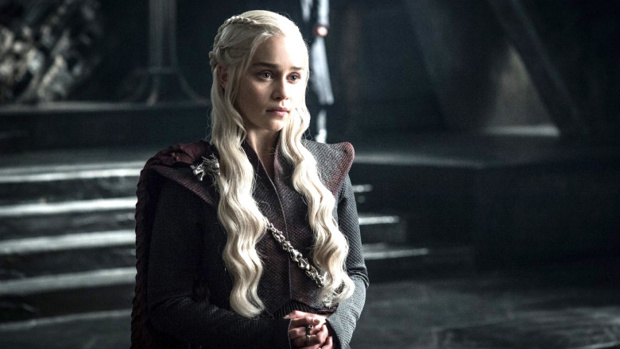 The 31-year-old actress was left devastated two months ago when the HBO series 'Game of Thrones' wrapped up for good, but she's since decided to get a permanent etching of her "babies" Drogon, Rhaegal and Viserion to mark her time playing Daenerys Targaryen in the show from 2011 until 2018.
Emilia recently admitted that she had an "existential crisis" when she shot her final scene for the drama and she and the rest of the cast couldn't stop sobbing.
She said: "It's bittersweet, we've all done a lot of crying. There's been a lot of crying on set ... Existential crisis, like, legit, where you're like, 'What?' "
A few months ago, the actress paid one last visit to the set as she posed for a photograph against some flowers and reminisced on her time on the show.
She wrote at the time: "Hopped on a boat to an island to say goodbye to the land that has been my home away from home for almost a decade.
"It's been a trip @gameofthrones thank you for the life I never dreamed I'd be able to live and the family I'll never stop missing #lastseasonitis (sic)"
Emilia has starred as the mother of dragons since the show's first episode in 2011, and will be seen on-screen in the role for the last time - alongside co-stars Kit Harington, Maisie Williams, Sophie Turner, and Peter Dinklage - next year.

This article was first published on BANG Showbiz and is republished here with permission.
Take your Radio, Podcasts and Music with you