Bill Murray is bored of people documenting every moment of their life on social media
Publish Date

Saturday, 2 June 2018, 1:27PM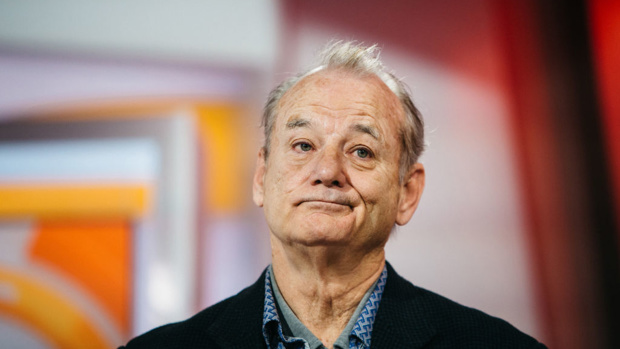 Bill Murray is bored of people documenting every moment of their life on social media.
The 67-year-old actor isn't an active social media user, and Bill has admitted he finds the obsession people have developed with their phone apps to be tedious, citing a recent incident to prove his point.
He shared: "My only problem with it is that people now feel they should document their life rather than live it.
"The other night I was at a party and there was a wonderful DJ playing there, but you couldn't dance without people pulling their phone out of their pocket and saying, 'Let's film ourselves dancing!' Why don't you film yourself dancing and I go stand over here, you know?'
As well as being one of Hollywood's most coveted actors, Bill is also known for his quirky lifestyle.
However, Bill has joked that away from film sets, he's "compost most of the time".
Asked how he escapes the pressures of being an actor, Bill told the Guardian newspaper: "My relaxation is a complete collapse of a human being. There's certainly no backbone. It's a dissolution of humanity is what it is. I'm nothing but compost most of the time."
Bill is happy to live his life without too many plans and ambitions in place, meaning he always feels "available".
Speaking previously about his unusual approach to life, the 'Lost in Translation' star explained: "I live a little bit on the seat of my pants, I try to be alert and available. I try to be available for life to happen to me. We're in this life, and if you're not available, the sort of ordinary time goes past and you didn't live it. But if you're available, life gets huge. You're really living it."

This article was first published on BANG Showbiz and is republished here with permission.

Take your Radio, Podcasts and Music with you