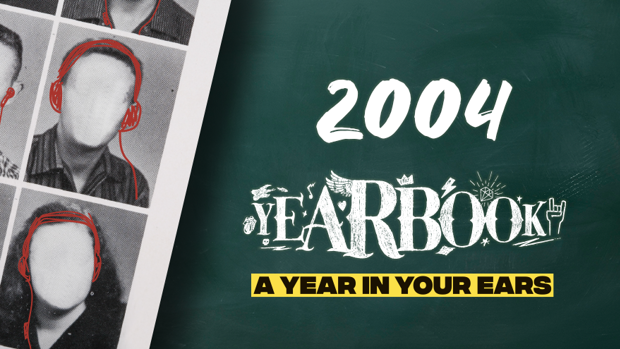 In 2004 The Darkness took home 3 BRIT awards for Best British Group, Best British Rock Act and Best British Album, for 'Permission To Land' including their smash hit "I Believe In A Thing Called Love".
Super Group Velvet Revolver released their first album 'Contraband' featuring "Fall to Pieces".
The Lollapallooza music festival in Chicago was cancelled… not because of an over-hyped virus but purely down to poor ticket sales. It would return in 2005 with headliners such as The Pixies, Weezer and The Killers, and would never cancel again.
Jay-Z and Linkin Park's album 'Collision Course' debuted at number #1 in the Billboard 200, later becoming the best-selling CD/DVD of 2004.
Seven years after their massively successful album 'Fat of The land' The Prodigy released their much anticipated and postponed, first full-length album 'Out Numbered Never Outgunned'… unfortunately, it went on to become their lowest-selling album.
At home Scribe took out Album Of The Year for 'The Crusader' and the biggest selling single….was…wait for it… Ben Lummis!
There was the infamous wardrobe malfunction between Janet Jackson and Justin Timberlake during half time of the Super Bowl, Janet claimed she never meant to flash her nipple to a global audience of over a billion people.
On the small screen, 'Bro Town' debuts and Peter Jacksons 'Lords of the Rings: The Return of the King' won all 11 Academy awards it was nominated in 40!

Angelina's Top 9 Songs of the Year


Greg Prebble's Feature Album

Take your Radio, Podcasts and Music with you