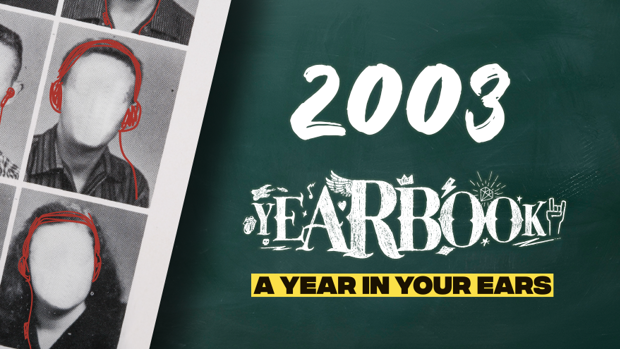 In 2003 Johnny Cash released the music video for "Hurt". Regularly voted as the best music video ever since, it was truly compelling. Robert Trujillo joined Metallica on bass and 'Meteora' by Linkin Park debuted at number one on the Billboard 200 album chart.
The Datsuns were the top group here, Mick Jagger became Sir Mick Jagger, knighted for services to music, at Buckingham Palace, to the amusement of many, including Keith.
Just before Anzac Day New Zealand's population became four million people.
We didn't win the America's Cup or the Rugby World Cup, Wellington was packed for the premiere of 'The Lord Of The Rings: The Return Of The King' and Lawrence Fishburne led Keano Reeves in 'The Matrix Reloaded'.

Georgia's Top 9 Songs of the Year

The General's Feature Album