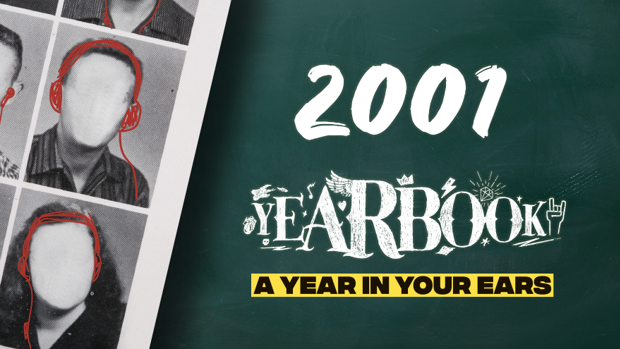 In 2001 Gorillaz, released their self-titled debut album. It went to Number Two here, and Number Three in the UK. They also got an entry in the Guinness Book of World Records as the Most Successful Virtual Band.
The Strokes released their debut album 'Is This It', Fur Patrol had the Single of the Year with "Lydia" and Julia Deans was named 'Best Vocalist'
Apple introduced the iTunes media player, Wikipedia was launched, Matt Ward aka The Night Wolf was starting Intermediate and the Waikato Titans beat the Wellington Saints to win the NBL.
We were watching Matt Heath, on 'Back Of The Y Masterpiece Television' and our scenery on the big screen, in 'Lord Of The Rings: The Fellowship of the Ring'.

Angelina's Top 9 Songs of the Year


Greg Prebble's Feature Album