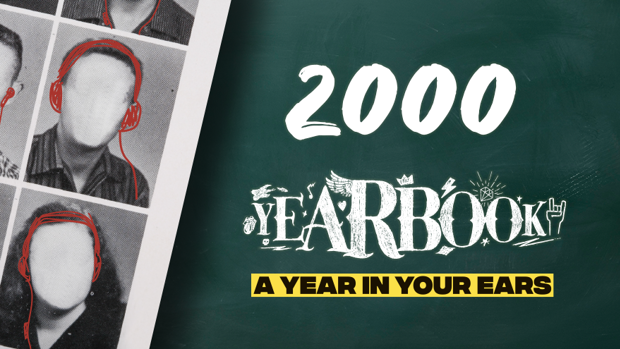 In the year 2000, Prince announced, he has changed his name back to Prince, since a publishing contract he'd been arguing about with a record label had expired. He had been known as an unpronounceable symbol, since 1993.
Radiohead release their fourth studio album, "Kid A', Green Day released their sixth album 'Warning', Midnight Oil performed "Beds Are Burning" at the closing of the Olympics, their tops clearly displaying the word "Sorry" - in reference to their Prime Minister John Howard's refusal to apologise to the Stolen Generation.
While Jon Toogood was Best Male Vocalist and Stellar* cleaned up in the Music Awards.
India's population officially reached one billion - Astha Arora was named India's billionth baby.
Tiger Woods was World Sportsman of the Year, Liam Gallagher got divorced and we were watching 'Stickmen'and Russell Crowe.
as Gladiator.

Angelina's Top 9 Songs of the Year



Greg Prebble's Feature Album