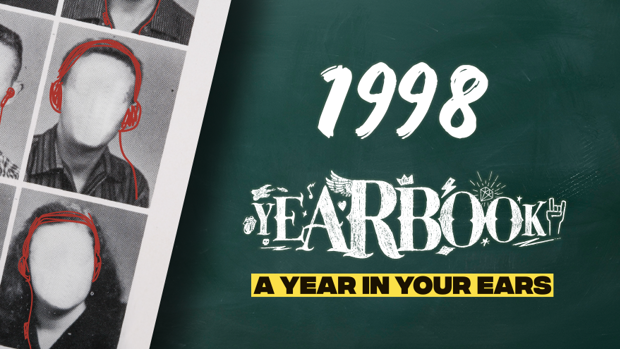 In 1998 Elton John was knighted by the Queen at Buckingham Palace. He was mistakenly introduced as "Sir John Elton", but was hastily renamed "Sir Elton John".
The Offspring released 'Americana'which went on to be certified five-times Platinum, and sold over 11 million copies worldwide "Pretty Fly (For A White Guy)" became one of the best charting punk songs of all time. topping the charts in nine different countries.
We opened a New Zealand embassy in Argentina, sadly, we lost Darcy Clay and Marc Hunter from Dragon.
Bill Clinton was in denial, Larry and Sergey created a search engine, and Google became a thing.
'Seinfeld' finished up and it was our warmest year ever
On the big screen, we were watching an asteroid get closer, and closer with Aerosmith in the background of 'Armageddon' and 'Godzilla'.

Georgia's Top 9 Songs of the Year



Greg Prebble's Feature Album