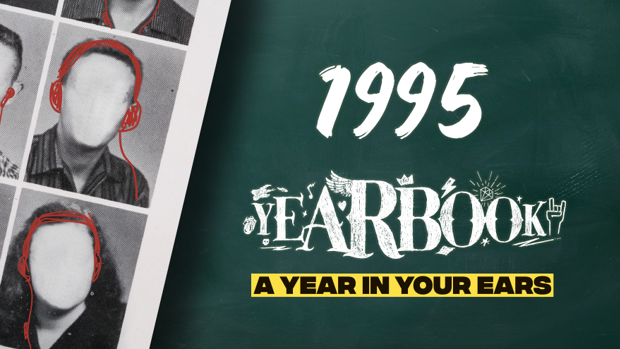 In 1995 Radiohead released 'The Bends', Blind Melon's singer Shannon Hoon was found dead of a cocaine overdose at the age of 28.
Def Leppard entered the Guinness Book of World Records by performing three shows on three continents in the same day, playing in Morocco, London, and Vancouver.
The Smazza Pazzas (The Smashing Pumpkins) released 'Mellon Collie and the Infinite Sadness' and Oasis released "Wonderwall".
Also in 1995 some of the ABs were crook, and South Africa won the Rugby World Cup.
The Auckland Warriors played their first game and Sony entered the video game market with the release of their PlayStation.
Fourteen people died at Cave Creek, when a viewing platform collapsed, Supergroove were the best group and their 'Traction' was best album.
We were watching 'Die Hard with a Vengeance' on the big screen and TV - all night, as TV1 started broadcasting 24/7.

Georgia's Top 9 Songs of the Year

The General's Feature Album
Take your Radio, Podcasts and Music with you