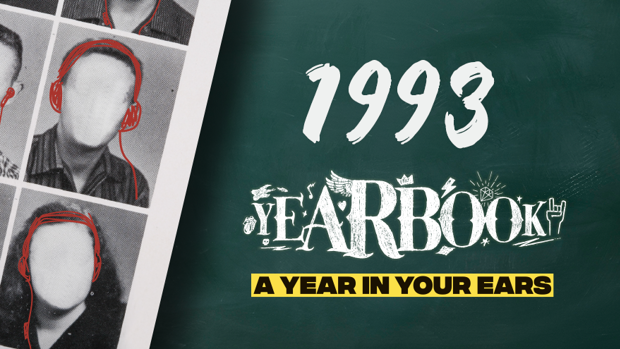 In 1993 Guns N' Roses played the final gig on their 'Use Your Illusion' Tour. This was the last time the original band played together on stage, until 2016.
Beck's fortunes started to change after he released "Loser", Rick Astley retired from the music industry at the age of 27 after selling 40 million records in a five-year period and Music Producer Rick Rubin held an actual funeral, complete with casket and grave, for the word "Def", that's D.E.F, after finding out - it had been accepted into the dictionary. Among the mourners in attendance were Tom Petty, Flea, and Trent Reznor.
In 1993 we decided to give MMP a go, in the elections, the founder of Wendy's, the burger joint, went back to High School to finish it because he was worried that his success as a High School dropout might convince other teenagers to quit school. He was 61.
The Muttonbirds 'The Muttonbird'" was the album of the year and the most promising group was Head Like A Hole.
We were watching 'Jurassic Park' on the big screen and Robin Williams as 'Mrs. Doubtfire'.

Georgia's Top 9 Songs of the Year

 
The General's Feature Album