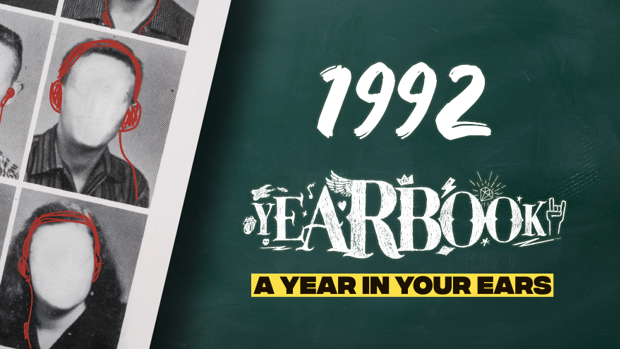 In 1992 Nirvana's 'Nevermind' album went to No. 1 on the US Billboard chart, establishing Grunge as mainstream.
Prince won the "Heritage" award for lifetime achievement at the Soul Train Music Awards.
Ozzy Osbourne played the final concert of his "retirement" tour at the Pacific Amphitheatre in California. He was joined on stage by his three former Black Sabbath bandmates for a reunion performance. Black Sabbath had opened the show with Rob Halford as lead vocalist, filling in for Ronnie James Dio who had left the band just days earlier.
Back home, Jim Bolger was the PM and the Kapiti Marine Reserve was established.
Headless Chickens and The Exponents cleaned up in the music awards, and the most promising group was Shihad!
'Shortland Street' began, Joseph Parker was born and Peter Jackson made 'Braindead'.


Angelina's Top 9 Songs of the Year


Greg Prebble's Feature Album
Take your Radio, Podcasts and Music with you