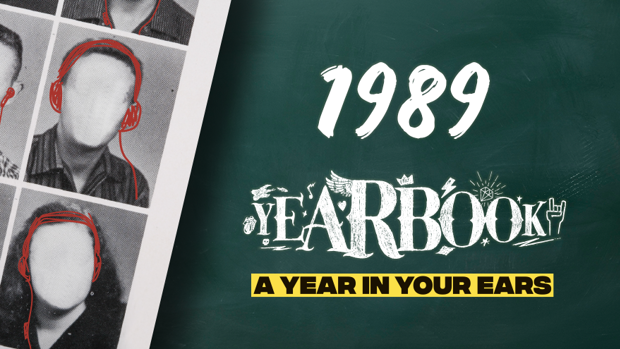 In 1989 Nirvana released their debut album 'Bleach' and The Beastie Boys put out 'Paul's Boutique'. It took them two years to make, almost entirely from samples. Plus Pixies released their legendary second album 'Doolittle'.
Supermarkets here were finally allowed to sell wine and other shops were granted permission to open on Sundays.
Paul Holmes was on the telly, Lovely Trenty was born, the Nintendo Gameboy became a thing, The Berlin Wall came down, Bruce Springsteen got divorced, Michael Keaton was on the big screen as 'Batman' and so were Bill and Ted, in their Excellent Adventure!

Angelina's Top 9 Songs of the Year



Greg Prebble's Feature Album