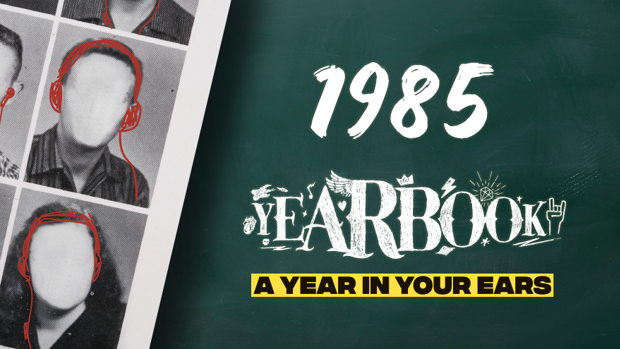 In 1985, Live Aid, took place at Wembley Stadium, London, and JFK Stadium in Philadelphia. The headlining acts included Led Zeppelin - reunited for the first time, since they broke up in 1980, and Queen, as we saw in 'Bohemian Rhapsody'. With a little help from a British Concorde jet, Phil Collins was able to perform at both venues.
Ronald Reagan was sworn in as the President of the United States Of America. Neighbours started on the telly in Australia and the Greenpeace vessel Rainbow Warrior was bombed and sunk in the Auckland Harbour by French DGSE agents.
Benji Marshall and Sonny Bill Williams were born and we were watching Doc and Marty McFly go 'Back To The Future' on the big screen.

Georgia's Top 9 Songs of the Year

The General's Feature Album