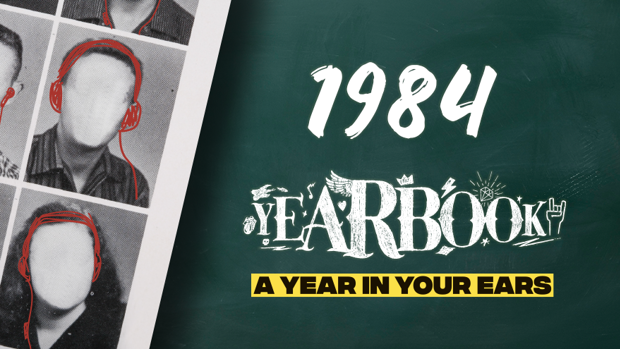 In 1984 the Red Hot Chili Peppers released their debut album, Michael Jackson's hair caught fire, his scalp burned, during the filming of a soft drink commercial, on New Year's Eve, Def Leppard's drummer Rick Allen lost his left arm in a car crash. He would later learn to play without it.

Bruce Springsteen released his 7th album 'Born in the U.S.A.' Poi E spent four weeks at Number 1, The PM, Rob Muldoon surprised the nation by calling a snap election and was then beaten by David Lange. Dave Dobbyn was arrested for allegedly inciting a riot in Auckland and later acquitted.
The Black Caps beat England in a Test Match for the first time, we were watching 'Came A Hot Friday' and Eddie Murphy in 'Beverly Hills Cop'.

Angelina's Top 9 Songs of the Year


Greg Prebble's Feature Album