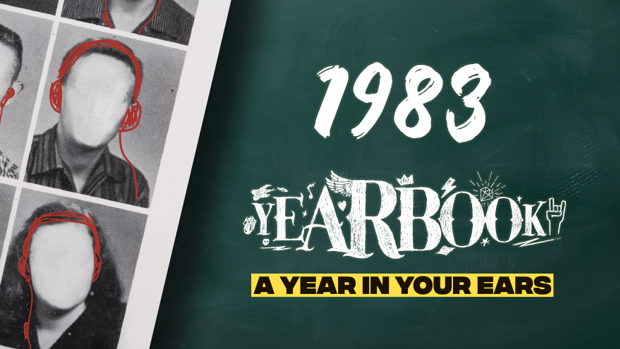 In 1983 Michael Jackson's Thriller album was number one on charts, on its way to becoming the biggest-selling album of all time.
David Bowie released his fifteenth album "Let's Dance" and it became his biggest commercial success, selling over ten million copies Meanwhile, up in the air, the Space Shuttle Challenger was launched on its maiden voyage: STS-6 and 'Return of the Jedi' opened in theatres!
Back then the current climate was different from today. The first Hooters restaurant opened in Florida.
The fifty-dollar note was put into circulation, with a morepork on one side, and the Queen on the other. A young Jeremy Wells started primary school, our single of the year was "Outlook For Thursday" by DD Smash. They also took away album of the year, group of the year, and Dave was Top Male Vocalist.
We were watching 'McPhail and Gadsby' and 'Utu'.
Angelina's Top 9 Songs of the Year


Greg Prebble's Feature Album