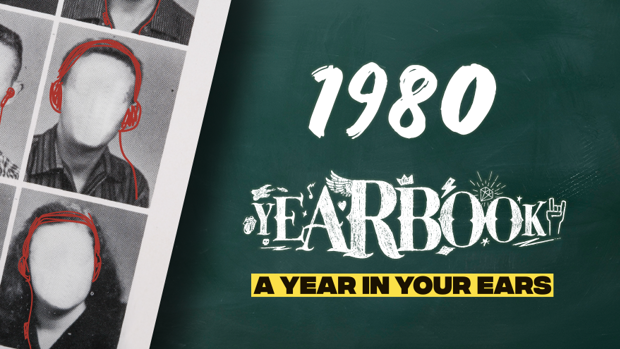 In 1980 "I Got You" became Split Enz's first Number One here, it also topped the charts in Australia and Canada.
We lost three legends of music. Bon Scott died after a night of heavy drinking in London.
Led Zeppelin disbanded, following the death of John Bonham and John Lennon was shot to death outside his apartment in New York. His song "(Just Like) Starting Over" became a Number One hit in many other countries, it went to Number Two here.
The Rubik's Cube became a thing, so did Pac-Man, the best-selling arcade game of all time.
There was a three-day music festival near Ngaruawahia called Sweetwaters. Bands included Hello Sailor, Split Enz, Elvis Costello, Th' Dudes and Mi-Sex.
Shops could finally open on Saturdays, Scott Dixon was born, so was our Prime Minister and Richie McCaw.
We were watching 'Goodbye Pork Pie' at the movie theatre and 'Superman II'.

Angelina's Top 9 Songs of the Year


Greg Prebble's Feature Album