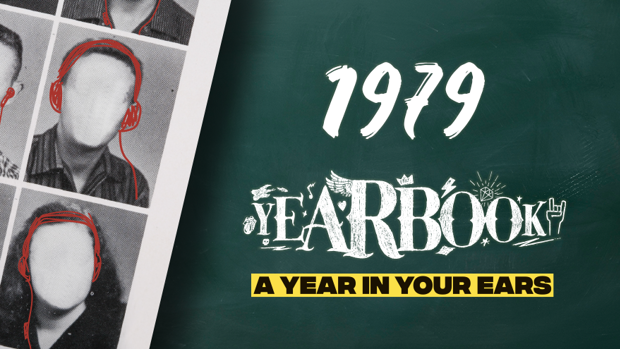 In 1979 The Who played their first concert following the death of drummer Keith Moon, with new drummer Kenney Jones at the Rainbow Theatre in London.
U2 entered the studio for the first time, to record a single.
Elsewhere, 'The Dukes of Hazzard' debuted on CBS.
Philips, demonstrated the compact disc, publicly for the first time: CDs became a thing.
Robery Muldoon was the PM, Carless Days were introduced here; on certain days, you had to stay off the road, Daniel Vettori was born, Split Enz, Billy TK, the Topp Twins, Midge Marsden and Sam Hunt performed to a crowd of over 70,000 at a music festival in Waihi called Nambassa.
Th' Dudes "Be Mine Tonight" was single of the year and we were watching 'Rocky II' for the first time.


Angelina's Top 9 Songs of the Year



Greg Prebble's Feature Album

Take your Radio, Podcasts and Music with you