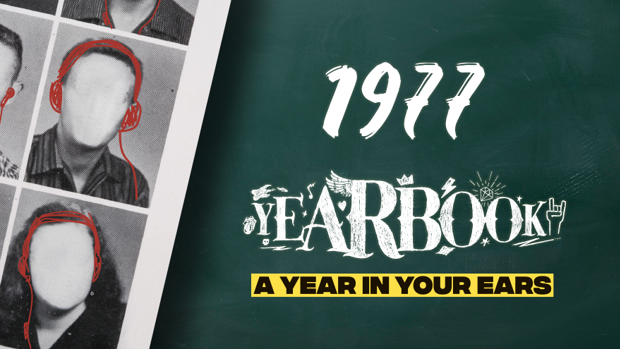 In 1977 Fleetwood Mac released their game-changer 'Rumours', KISS were voted the most popular band in America and Elvis Presley was found dead at his home, Graceland in Memphis, Tennessee.
'Fair Go' began on the telly, the rings of Uranus were discovered, NZ got a second national anthem and the first full-length feature film made entirely by a New Zealand production crew was released, 'Sleeping Dogs' and we went to see it. We were stoked when it also got released in the states.
They came back with 'Star Wars' which became the highest-grossing film of its time.

Angelina's Top 9 Songs of the Year


Greg Prebble's Feature Album