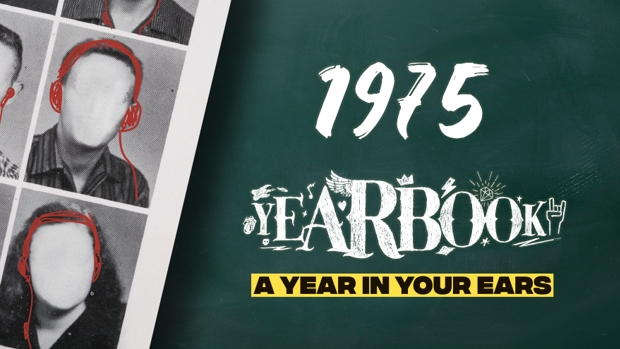 In 1975, Led Zeppelin released their sixth album: 'Physical Graffiti' and three of their concerts at Madison Square Garden sold out in a record four hours.
But then, drama. About a thousand Led Zep fans, waiting for tickets to go on sale for a show in Boston, got impatient and started causing a ruckus. They smashed up chairs and doors, causing around thirty grand in damage.
He cancelled the show. Meanwhile, Pink Floyd released their ninth album, 'Wish You Were Here' which included the title track and "Shine On You Crazy Diamond".
Australian television switched to full-time colour, and so did we by the end of the year.
We also got a second TV channel, up until then there'd been only one, and we called it: TV2
Within a week we had our first Telethon, and raised a few hundred grand for the St John ambulances. The legendary comic actor Charlie Chaplin was knighted by the Queen.
'Jaws' was released in theatres, it made us take a second look at those shadows in the water. We were also watching 'The Rocky Horror Picture Show' and 'One Flew Over The Cuckoo's Nest'.

Angelina's Top 9 Songs of the Year


Greg Prebble's Feature Album