Radio Hauraki's Yearbook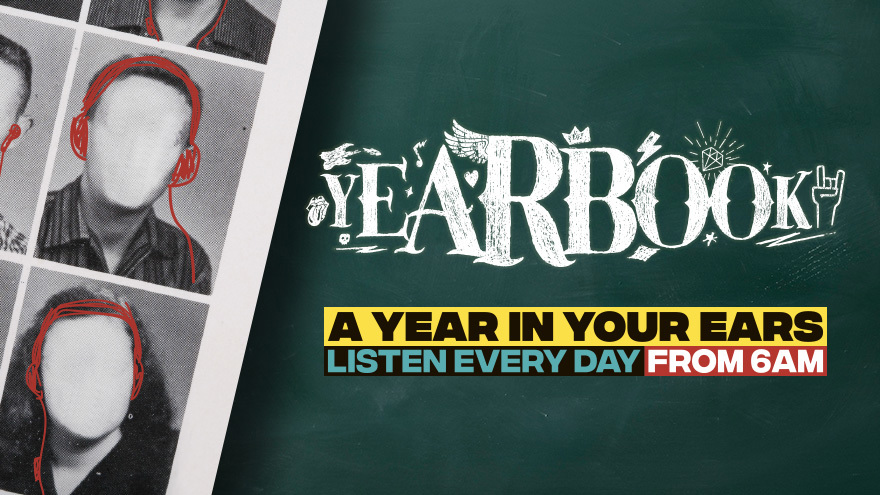 This month Radio Hauraki's diving into the most influential years in music and the events surrounding them.
Every morning for the foreseeable, Matt and Jerry will jump into the Delorian and blast back in time, to one of the greatest years for music... ever!
Angie will countdown the best tunes of that year in her Top Nine At Nine, followed hourly by tracks from back in the day.
Then at 3pm Greg Prebble will do a mini album feature from one of the most significant albums of our lives, from that same year.
Plus tune in for the Yearbook Trivia Quiz, from Monday through to Friday, for your chance to win a Vinyl from the great New Zealanders at Real Groovy.
Our journey begins every weekday morning on the Hauraki Breakfast, when Matt and Jerry punch in the numbers, kick the flux capacitor into gear and - "Great Scott!" - reappear into the pages of the Hauraki Yearbook.