Wolfgang Van Halen recalls how Axl Rose welcomed him to Guns N' Roses tour
Publish Date

Tuesday, 10 August 2021, 9:32AM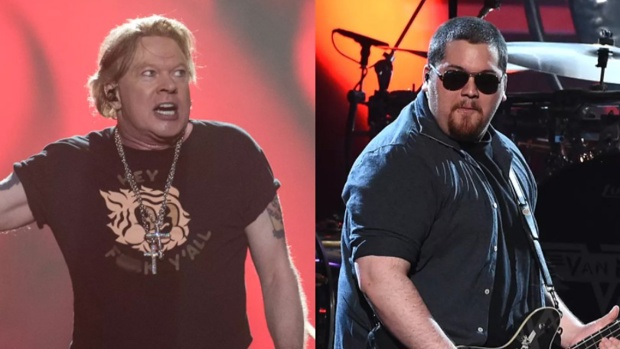 Wolfgang Van Halen's career with Mammoth WVH got off to a healthy start last fall and winter with a string of well-received singles. Now on tour supporting Guns N' Roses, the streak of positive feedback is still going strong.
Although Van Halen had a prior relationship with Slash before heading out with GNR this month, he had never before crossed paths with Axl Rose.
He tells Ultimate Classic Rock that he first ran into the mercurial frontman Rose backstage before the third date of the 'We're F'N Back' tour at MetLife Stadium in New Jersey.
"He told me that he really liked 'Don't Back Down,' and that he really liked the video," Van Halen recalled of their conversation. "He gave me a hug. I couldn't believe it. He was a really sweet guy."
Duff McKagan later corroborated Rose's appreciation of "Don't Back Down," revealing to Van Halen that the singer had praised the track to the entire GNR band.
"[Duff] was telling us how Axl said that 'Don't Back Down' is just straight f---in' rock and roll and I thought that was biggest compliment I could have heard," Van Halen continued. "It still feels like a dream."
Van Halen wrote and recorded every part on his Mammoth WVH debut solo album, which arrived in June. He poked fun at the painstaking process in the music video for "Don't Back Down." This spring Van Halen shared a version of his live Mammoth WVH band performing the song altogether.