Weezer announces 'OK Human' release date
Publish Date

Wednesday, 20 January 2021, 11:28AM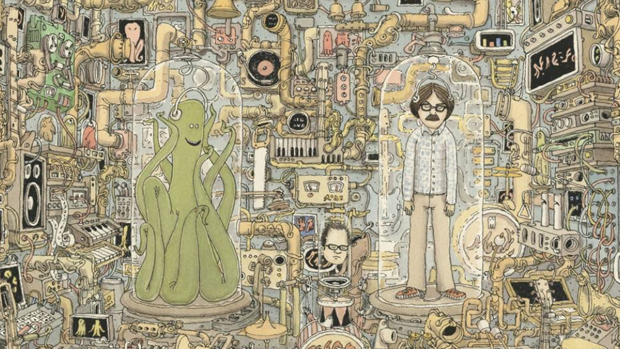 Nearly a year ago, Rivers Cuomo divulged that Weezer was working on two new albums. He wasn't lying.
Since that confession, the band focused on Van Weezer's rollout — sharing singles "Hero," "The End Of The Game," and "Beginning Of The End" — however, after being forced to delay its release, it looks like they're changing gears.
On Monday (January 18), Weezer surprised fans by announcing that what was supposed to be the second album in the pipeline — OK Human — is coming out next week. "Coming faster than dial up Internet. OK Human, the new album, arrives January 29th (artwork by@mattiasink)," they wrote on Instagram before revealing its lead single is coming out even earlier. "'All My Favorite Songs' is out this Thursday, January 21st at 12am ET + album pre-order starts then too. Limited amount of vinyl will be available on weezerwebstore.com This will be the only place to order vinyl from while the stores stock up."
Van Weezer is still slated for a May 7 release.
"What I've been working on the last two weeks is back to big guitars. Blue Album-ish, but a little more riffy. The working title isVan Weezer," Cuomo said when revealing the albums last year. "The inspiration came from our live shows, where, in the middle of 'Beverly Hills,' unlike on the album, everything stops and I just break out with this crazy guitar solo. We noticed that, recently, the crowd just goes crazy when I do that. So it feels like maybe the audience is ready for some shredding again."
"Van Weezer is in mortal combat with Okay Human, a record that's mostly done. That one's totally different," he continued. "It's inspired by an album from 1970 called Nilsson Sings Newman. It's all piano-based, but it has a ton of orchestration. We just did the strings at Abbey Road. It's just gorgeous melodies and extremely eccentric lyrics."
See the OK Human announcement post below.
This article was first published on iheart.com and is republished here with permission