Watch Tom Morello and his son Roman jam together on TikTok
Publish Date

Thursday, 11 November 2021, 8:13AM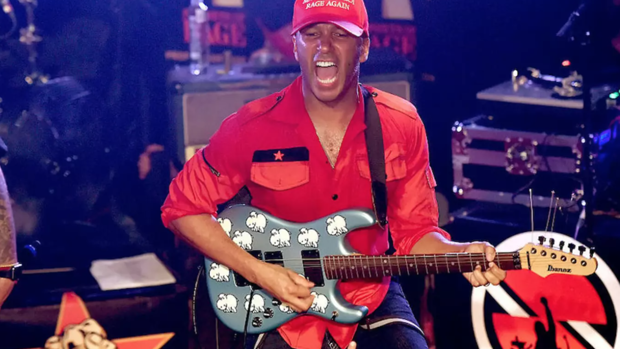 Tom Morello's one of the best guitarists alive, but if you ask him he'd say his son Roman is even better. After the 10-year-old "convinced [him] to join TikTok," the Rage Against the Machine axeman shared a clip of the two jamming together with the caption "Here is a TikTok of a great guitar player and also Tom Morello."
Considering Tom's got 47 years on Roman, there's no telling how good his son will be by the time he's his age. But one thing's for sure: guitar skills definitely run in the family.
Watch Tom and Roman's "afternoon father-son jam" on TikTok below.

Last month, Roman Morello released a song with another remarkable young rock star: 11-year-old Nandi Bushell. The pair co-wrote the track, called "The Children Will Rise Up," in an effort to raise awareness about climate change.
Before the song dropped Tom teased it by once again saying Roman's more talented than him, divulging that when it came out people "will learn that I am the SECOND best guitarist in the Morello family."
Tom also recently released new music with his latest solo album, The Atlas Underground Fire, which includes features from Phantogram, Bring Me The Horizon, Eddie Vedder, Bruce Springsteen and more.