Watch Linkin Park perform "Papercut" at 2015 Monster Mash
Publish Date

Tuesday, 3 November 2020, 9:03AM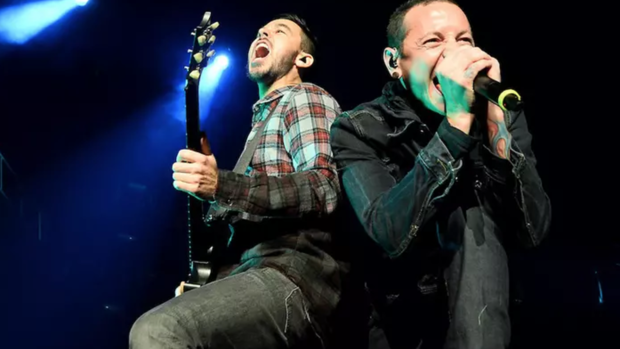 Linkin Park has been sharing loads of throwback footage this month to celebrate two decades of Hybrid Theory, and though the album officially turned 20 last week the band's continuing to delight fans with content.
To celebrate Halloween, they shared a video of their Monster Mash 2015 performance. The 23-song set was an eclectic mix of their first six albums, but they opened the show with Hybrid Theory's opening track "Papercut," and all the members rocked zombie and other monster makeup.
Watch the festive performance below.
Linkin Park's surviving members recently gave commentary on each of Hybrid Theory's tracks. While speaking about "Papercut," Mike Shinoda admitted that he regrets making its accompanying music video.
"The only thing about that song that didn't age well, in retrospect, is the video," he said with a laugh. "If you watch the video, I'm sorry, I don't know what we were doing."
"The special effects are goofy," Shinoda continued. "It's not a terrible video, I think we've made worse, but when I watch it now, I look like a f**king idiot and I don't know what's going on."
In another interview, the Linkin Park co-founder divulged that he was worried about releasing a Hybrid Theory 20th anniversary box set because he thought it might be too soon after Chester Bennington's death in 2017. "I think we managed to gauge it right," he said. "People have been celebrating the hell out of this album this month."
This article was first published on iheart.com and is republished here with permission