Watch Chris Cornell and daughter Toni sing in never-before-seen home videos
Publish Date

Thursday, 23 September 2021, 6:44AM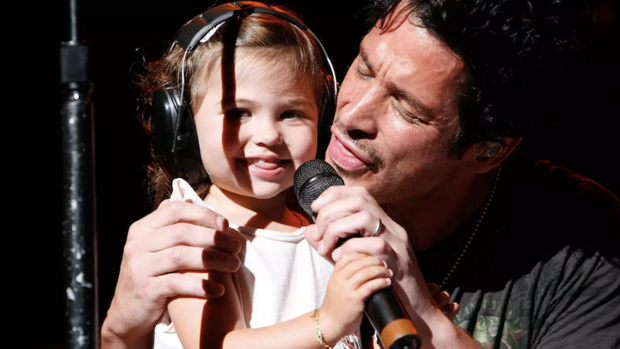 Toni Cornell turned 17 over the weekend, and her mom celebrated with an emotional video montage and written note to her daughter. The never-before-seen footage features Toni and her dad Chris Cornell during various points of her life and is soundtracked by the father-daughter duo's now-famous cover of Sinead O'Connor's "Nothing Compares 2 U."
"Happy Birthday to our beautiful girl. Daddy and I love you so much! We're so proud of the young woman you are becoming. You are my baby girl always… and my best friend," Vicki wrote in the video's caption. "You have helped lift me and support me and helped me through these 4 years through all the heart ache you have been my rock, my reason. The best daughter anyone could ask for, the kindest human and the best big sister. I'm in awe of your strength, resilience, compassion and dedication. You have the biggest heart - we love you so much my baby Toni ❤️"
The cover was unearthed when Vicky found audio files on his computer after he passed away in 2017. He and Toni recorded the cover just a few months before he died.
"I'm so proud of my baby girl for having the courage to share this," Vicky tweeted at the time. "July 19, last year she found it in her daddy's studio files-they recorded it a few months before he died. You never know what life brings and how we live each day is what's most important"
See Vicky's emotional birthday message below.