Publish Date

Thursday, 19 November 2015, 11:21PM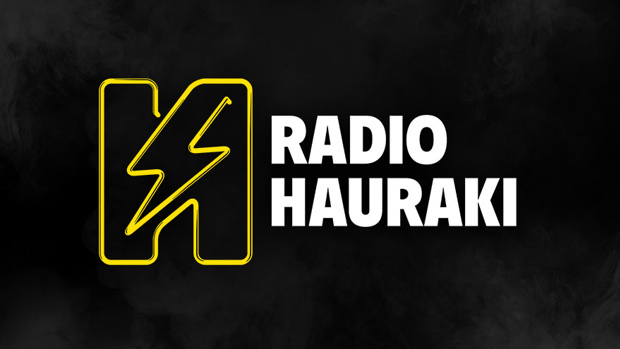 Having successfully taken out Breakthrough Artist at the last year's ceremony, Broods well and truly established themselves as a dominant force in New Zealand music by taking away four Vodafone New Zealand Music Awards, following the star-studded ceremony at Auckland's Vector Arena.
The brother and sister duo of Caleb and Georgia Nott took out the Album of the Year award for their debut album Evergreen, along with Best Group, Best Pop Album, and the Radio Airplay Record of the Year.
The pair, who are originally from Nelson, have had a steady rise to fame since first being noticed performing as part of the Smokefree Rockquest back in 2011. They joined up with producer Joel Little (the man with the golden touch it would seem, given his success co-writing and producing with Lorde also) and quickly gained both local and international attention with the release of their self-titled EP in January 2014.
They've since been caught up in a whirlwind of lengthy international tours, performing with international luminaries like Sam Smith, Ellie Goulding, Haim, and others, but somehow managed to write and release Evergreen late last year.
Speaking to the Herald on the red carpet before the awards show, Georgia said she was more nervous than excited about the evening, but her nerves turned out not to be necessary.
The pair were clearly humbled by their awards, paying tribute to their manager Ashley Page, to Little who they likened to being their third sibling, and of course to their family, having later enchanted the audience with a rousing performance of their single Mother and Father.
"Thank you mum and dad for teaching us how to play guitar and sing, and thank you to all our extended family, I know they're probably watching tonight," Georgia said after winning Best Pop Album, before closing off by thanking the duo's fans for getting them to where they are.
The rest of the awards were spread across an impressively wide range of acts.
Rising alt-country star Marlon Williams took away two Tuis, for Best Male Solo Artist and Breakthrough Artist of the Year, off the back of his acclaimed self-titled solo debut, and wowed the audience with his stunning, stripped back performance of Dark Child.
"Thanks so very much for deeming me appropriate to win this award, it looks so cool and I will never give it away," he joked after winning for Best Male Solo Artist.
Before the show Williams told the Herald he was nervous about the long wait to hear whether he'd won any of the gongs he was up for, but the thought of performing live during the show didn't phase him.
"Performing I know how to do."
Gin Wigmore grabbed the Best Female Solo Artist gong for her recent, raw and personal album Blood To Bone, and Lorde was not forgotten, taking home the Single of the Year award (for the third year in a row) for her Hunger Gamessoundtrack single Yellow Flicker Beat.
Wigmore gave a shout out to all her fellow women in music, acknowledging how tough it can be for women to be taken seriously in the industry, something she said she wanted to do because of her own experiences as a woman making a career in music.
She prefaced her show of solidarity with a cheeky dig at friend Anika Moa, who was also nominated in the category, shouting a friendly "up yours Anika," into the crowd.
Moa responded by flipping Wigmore off and laughing.
Unknown Mortal Orchestra, who recently won the 2015 Apra Silver Scroll, and were nominated for Best Album and Best Single, took away the Tui for Best Alternative Album for Multi-Love - an award which they also won in 2013 for their previous album II.
Shihad took away Best Rock Album for their scorching album FVEY (adding to their already hefty pile of 15 Tuis), while Best Urban/Hip Hop Album went to a tearfully grateful Janine and the Mixtape, Trinity Roots won Best Roots Album, and Electric Wire Hustle won Best Electronica Album.
Six60 were in line for a potential eight awards at the ceremony, but were edged out in every category except for the People's Choice Award, which they happily thanked their fans and supporters for.
Sol3 Mio once again pipped everyone else to take out Highest Selling Album, and Savage surprised everyone by taking away Highest Selling Single for his song Freaks with Timmy Trumpet, which he performed live to start the show.
The night was topped off by a moving tribute to The Exponents, with Neil Finn presenting the beloved Kiwi group with the NZ Herald Legacy Award, and inducting them into the NZ Music Hall of Fame before Dave Dobbyn and Tami Neilson lead a truly celebratory version of party classic Why Does Love Do This To Me?
Tributes to the late Jonah Lomu, who died days before the award ceremony, were scattered throughout the night, with radio DJs Mike, JJ and Dom paying tribute to the rugby great during their presentation for best pop album.
VNZMA 2015 full winners list
Album of the Year
Winner: Broods - Evergreen
Marlon Williams - Marlon Williams
Shihad - FVEY
Six60 - Six60
Unknown Mortal Orchestra - Multi-Love
Single of the Year
Winner: Lorde - Yellow Flicker Beat
Avalanche City - Inside Out
Marlon Williams - Dark Child
Six60 - White Lines
Unknown Mortal Orchestra - Multi-Love
Best Group
Winner: Broods - Evergreen
Shihad - FVEY
Six60 - Six60
Best Male Solo Artist
Winner: Marlon Williams - Marlon Williams
Stan Walker - Truth & Soul
Unknown Mortal Orchestra - Multi-Love
Best Female Solo Artist
Winner: Gin Wigmore - Blood To Bone
Anika Moa - Queen At The Table
Brooke Fraser - Brutal Romantic
Breakthrough Artist of the Year
Winner: Marlon Williams - Marlon Williams
Devilskin - We Rise
Ginny Blackmore - Love Me Anyway
Best Rock Album
Winner: Shihad - FVEY
Cairo Knife Fight - The Colossus
Devilskin - We Rise
Best Pop Album
Winner: Broods - Evergreen
Benny Tipene - Bricks
Six60 - Six60
Best Alternative Album
Winner: Unknown Mortal Orchestra - Multi-Love
Marlon Williams - Marlon Williams
She's So Rad - Tango
Best Urban / Hip Hop Album
Winner: Janine and The Mixtape - XX
Diaz Grimm - Osiris
The Doqument - Blank Canvas: Wall & Piece
Best Roots Album
Winner: Trinity Roots - Citizen
Latinaotearoa - Latinaotearoa in Latinoamerica
Moana and the Tribe - Rima
Best Electronica Album
Winner: Electric Wire Hustle - Love Can Prevail
Shapeshifter vs The Upbeats - SSXUB
Sola Rosa - Magnetics
Best Music Video
Winner: Shahir Daud - Cymatics (Nigel Stanford)
Reuben Bonner - Her Heart Breaks Like A Wave (Dictaphone Blues)
Shae Sterling - Aotearoa (Stan Walker feat Ria Hall, Troy Kingi & Maisey Rika)
Best Maori Album
Winner: Ranea - Tihei Mauri Ora
Moana and the Tribe - Rima
Whaia and The Mahician - Whaia
Best Worship Album
Winner: LIFE Worship - Through The Fire
Edge Kingsland - Edge Kingsland Presents: Seven Days
We, The Revival - We, The Revival
Best Classical Album
Winner: Michael Houstoun - Beethoven: Complete Piano Sonatas
Jack Body - Passing By
Jack Body - Songs Of Death and Desire
Highest Selling Album
Winner: Sol3 Mio - Sol3 Mio
Devilskin - We Rise
Six60 - Six60
Broods - Evergreen
Lorde - Pure Heroine
Highest Selling Single
Winner: Savage and Timmy Trumpet - Freaks
Six60 - Special
Lorde - Yellow Flicker Beat
Broods - Mother & Father
Six60 - So High
Radio Airplay Record Of The Year
Winner: Broods - Mother & Father
Lorde - Yellow Flicker Beat
Six60 - Special
Benny Tipene - Step On Up
Broods - L.A.F.
International Achievement
Lorde
Savage
Vodafone People's Choice Award
Six60
NZ Herald Legacy Award
The Exponents
Other Tuis presented in 2015:
Best Album Cover
Winner: Kelvin Soh - Evergreen (Broods)
Alt Group - FVEY (Shihad)
Barny Bewick - The Colossus (Cairo Knife Fight)
Best Producer
Winner: Sean Donnelly - Saint John Divine (SJD)
Clint Murphy - We Rise (Devilskin)
Joel Little - Evergreen (Broods)
Best Engineer
Winner: Lee Prebble and Oliver Harmer - Drylands (Mel Parsons)
Evan Short - FVEY (Shihad)
Clint Murphy - We Rise (Devilskin)
Best Pacific Music Album
Winner: Cydel - Memoirs of a Midnight Cowboy
Team Dynamite - Shepherds Delight
Fiafia Band - Siva Siva Maia
Best Country Album
Winner: Tami Neilson - Dynamite!
Delaney Davidson and Marlon Williams - Sad But True, Vol. 3
Glen Moffatt - Superheroes and Scary Things
Best Folk Album
Winner: Great North - Up In Smoke
Flip Grater - Pigalle
Rachel Dawick - The Boundary Riders
Best Jazz Album
Winner: Dog - Dog
The Jac - Nerve
Jonathan Crayford - Dark Light
Best Children's Album
Winner: fleaBite - The Jungle is Jumping
Poppet Stars - Poppet Stars
Itty Bitty Beats - Bathtime

NZ Herald
Take your Radio, Podcasts and Music with you