Video surfaces of TOOL drummer Danny Carey's arrest in Kansas City
Publish Date

Thursday, 16 December 2021, 10:28AM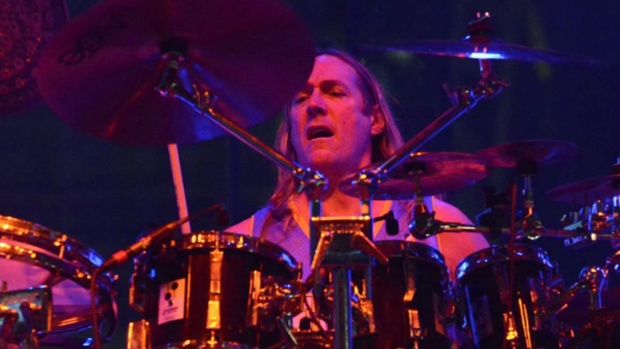 TOOL drummer Danny Carey was arrested Sunday night at Kansas City airport for misdemeanor assault.
TMZ has shared bystander video of Carey's arrest. In it, Carey is standing outside the terminal with a police officer. He is aware that he is being filmed and at one point turns to the camera to urge the person to "videotape all of this."
At one point, Carey asks the officer "Who did I assault?" He later adds "I just want to get the f--- out of here."
Later in the clip, as the 6'5" Carey is cornered by officers, explaining to them what he was doing in Kansas City, one of them orders him not to get too close. The drummer is later pushed against a window and cuffed. He begins leaning to his left and an officer shouts at him to "quit resisting."
Carey is accused of assaulting a security employee at the airport. A police report says he shoved two fingers into the employee's chest and repeatedly yelled, "You're a fucking f----t!"
He faces a fine of up to $13,900 for the incident.
Carey, a native of Lawrence, Kansas, spent Saturday at the Allen Fieldhouse where he sat in with the KU Band for a rendition of Jimi Hendrix's "Fire" during a Jayhawks game.