Vicky Cornell says unreleased Soundgarden music "will see the light of day"
Publish Date

Wednesday, 16 December 2020, 1:18PM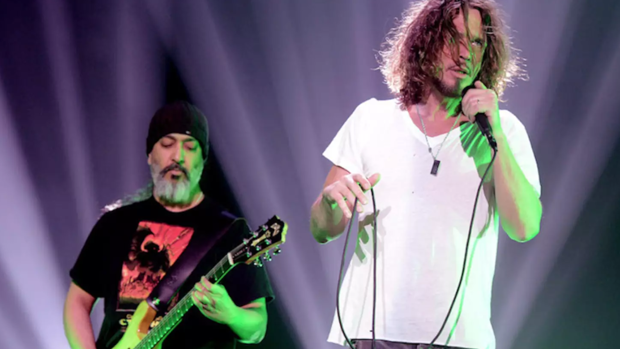 Last week, Chris Cornell's estate surprise-released a covers album called No One Sings Like You Anymore. The 10-song collection was the last project Chris completed before his tragic passing in 2017; however, there's an archive of unreleased material, including Soundgarden music, and during a recent interview with USA Today Chris' widow Vicky promised it will all "see the light of day."
"Yes. All of Chris' music, including Soundgarden, will see the light of day because there's nothing in the world that lifts me most than sharing Chris' gifts, having people speak his name, and having his music out there," she declared. "He's alive that way and his legacy lives on. So it's the most important thing to me, seeing how much people love him, miss him, respect him, and how much we want more of his music out there. So everything will be released."
Exciting as it is, the news may come as a surprise to fans considering Vicky and the band's surviving members have been embroiled in a legal battle concerning the rights of unreleased tracks for more than a year.
No One Sings Like You Anymore features an eclectic range of songs, including Chris' iconic cover of "Nothing Compare 2 U" and rendition of Guns N' Roses' "Patience," which was released earlier this year. Listen to the album and see the full tracklist here.
This article was first published on iheart.com and is republished here with permission